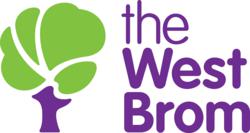 We expect strong demand for this latest product, which offers savers a highly competitive rate of 3.16% and the flexibility of managing their money online
(PRWEB UK) 19 March 2012
Building society the West Brom is offering a welcome boost to online savers with a market leading return on its latest WeBSave account, Easy Access 4.
The internet-based account has a best buy rate of 3.16% AER/gross p.a. variable, which includes a 1.41% unconditional bonus paid until 30 April 2013.
WeBSave Easy Access 4 is available to new and existing West Brom customers from today (19 March) via the Society's website.
The minimum opening balance is £10,000 and additional investments can be made at any time up to a maximum balance of £100,000.
Four withdrawals are permitted in each account year with no loss of interest. Subsequent withdrawals will incur a charge equal to 90 days loss of interest on the amount withdrawn.
Customers are able to choose from annual or monthly interest payments and interest can be capitalised or paid away.
Stephen Leonard, the West Brom's Divisional Director for Marketing and E-Commerce, said: "We expect strong demand for this latest product, which offers savers a highly competitive rate of 3.16% and the flexibility of managing their money online.
"It reflects the Society's ongoing commitment to support savers with market leading returns at a time when the Bank Rate remains at a record low level."