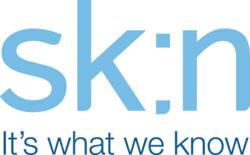 There's no doubt that men are becoming more willing to take pride in their appearance without having their masculinity threatened
(PRWEB UK) 18 March 2012
Call it the rise of the metrosexuals. Call it a blow for equality. Call it a triumph of technology over timidity. But whatever you call it,laser hair removal for men is becoming the in-thing.
According to the sk:n chain of clinics, hair removal for men is no longer a niche market. That's down to a range of cultural and technological factors.
There's no doubt that men are becoming more willing to take pride in their appearance without having their masculinity threatened. In an era where hardened rugby players have a sideline as a male model and football icons look more like David Beckham than Nobby Stiles, there's no longer any shame in doing what it takes to look your best.
Technology is also playing a big role, with laser hair removal proving an ideal choice for many. The technique, which involves using hair's natural melanin pigment to carry the laser beam, means there's no wasted energy in the beam. That in turn greatly reduces any possible pain to something more akin to mild discomfort. No longer do men considering hair removal have to worry about comparisons of male and female pain thresholds being proven as more than a cliché when they face uncomfortable waxing or similar treatments.
Perhaps the biggest reason for the trend is another specific benefit of laser treatment. Unlike some other high-tech treatments, the laser method works just as well over large areas of skin as it does on small locations. That means that back hair removal for men is perfectly viable, turning a big problem into a thing of the past.
Of course, it may just be that the treatment appeals to men's sense of logic. At the sk:n clinics at least, there's custom pricing depending on what areas of the body are treated, plus multi-treatment course discounts and even occasional special offers. That means men can relax knowing they won't feel pain on their skin or in their pockets.