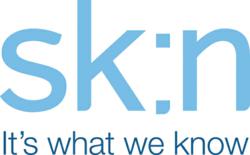 The open days consist of a free consultation, usually costing £25.
(PRWEB UK) 18 March 2012
'R UV UGLY?' is an initiative by Cancer Research UK to show invisible damage caused to the skin by going on sunbeds in the pursuit of a tan. Ten sk:n clinics in areas across Britain where number of sunbed salons is high have been chosen to host special open days.
The open days consist of a free consultation, usually costing £25. Using the latest in specialist skin-tanning technology, hidden sun damage caused by overexposure to UV rays by the sun or sunbeds can be seen under the surface of the skin.
Over half of 18-24 year olds (53 per cent) believe that tanned skin is more fashionable according to a survey by Cancer Research UK. This is despite research figures which show that using a sunbed before the age of 35 increases the risk of melanoma, a serious form of skin cancer.
Chris Lunn, SunSmart campaign manager at Cancer Research UK said, "Often the consequences aren't seen for years so we want to help give a sneak preview of what their future face looks like and if they must have a tan, encourage then to switch to a safer alternative by using fake tan."
The sk:n open days for the 'R UV UGLY?' campaign are designed to influence young people's attitudes and raise awareness about the risks of malanoma, the second most common cancer amongst 15-34 year olds.
sk:n clinics offer numerous skin treatments including acne treatment, facial rejuvenation techniques and laser hair removal, a safe and long term solution to removing unwanted hair