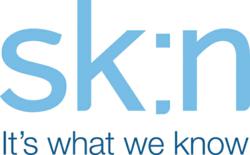 With the rise of social networking it has become important to look your best at all times
(PRWEB UK) 18 March 2012
In five and a half years sk:n has carried out over 518,000 laser hair removal treatments, and the reasons for this are pretty simple - with celebrity culture on the increase the pressure to look your best has grown and coupled with the rise of social networking it has become important to look your best at all times. After all you never know when someone's going to tag you in a photo unknowingly.
Laser hair removal in particular is on the increase and one of the reasons for this is that lads have finally embraced minor cosmetic procedures, top of the list being laser hair removal treatments most commonly on their backs, eyebrows and chests. This has transcended just the metrosexual phase and has become common practice among many young professionals, actors and athletes, whose busy lifestyle often doesn't leave them time to shave, wax or pluck, leading to laser hair removal as a long term solution to look their best. Christopher Knight (former star of the Brady Bunch) is one such actor who has fully embraced the procedure. With his dark hair making him a great candidate for laser hair removal, he has gone on record as having had his ear hair, neck hair and eyebrows treated - all very typical locations when it comes to laser hair removal for men.
Laser hair removal treatments have been in practice for years now and it has come quite a way. With laser hair removal prices no longer bank breakingly expensive, the procedure has become quite affordable for people on any budget, celebrity or no, and the advances in laser technology is allowing sk:n to produce better results in fewer sessions. So if you've got a problem with unsightly or excessive hair, it is the perfect treatment for you.