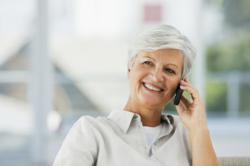 Upstate University Health System in Syracuse NY worked with CipherHealth to improve HCAHPS scores and noted improvement in overall rating by 8.7 points and likelihood to recommend the hospital also increased by 8.4 points
New York, NY (PRWEB) March 19, 2012
"Upstate University Health System in Syracuse, NY worked with Cipherhealth to improve HCAHPS scores and noted improvement in overall rating by 8.7 points, and likelihood to recommend the hospital also increased by 8.4 points" says Megan Greenman, Clinical Nurse Specialist at Upstate University Hospital.
SUNY Upstate University Hospital, a premier academic medical center in Syracuse, New York is a 409-bed hospital committed to caring for their patients both within the hospital and just as importantly, once the patients return home. SUNY Upstate wanted to find a system that allowed them to follow up with their patients after discharge and gather data in an organized fashion. Many hospitals don't have the resources to perform 100% manual callbacks to all their patients. CipherVoice is a program that makes the process of reaching out to all discharged patients simple, effective, and invaluable.
Some other exciting data points are as follows:

Over 450 positive comments from patients were received
HCAHPS section scores increased anywhere from 2 to 16 points on individual sections
A patient's likelihood to recommend the hospital increased by 8.4 points
The overall rating of the hospital increased by 8.7 points
Overall Press Ganey scores increased similarly
As of Friday, March 16, 2012, SUNY's Pediatric Unit is now in the 95th percentile for overall rating of the hospital and willingness to recommend.
When a hospital takes the initiative to follow up with their patients, the rewards are clear. CipherVoice is the market-leading solution for inpatient follow-up. Instead of employing inefficient manual phone calls, CipherVoice uses quick, automated phone calls to reach out to each and every patient after discharge, effectively triaging patients who are at risk for readmission or have questions regarding their medication regimen, discharge instructions, or follow up appointments. Other hospitals using the program have seen their HCAHPS scores increase 10-20% and their readmissions fall by 40-50% or more.
Every patient deserves a follow-up call, a smooth transition of care, and an opportunity to provide feedback. The CipherVoice program allows them to do just that. Patient compliance rates for the program are above 70%, and consequently, a large amount of valuable, actionable data is generated by the CipherVoice programs. CipherVoice prides itself on being a customizable solution, designed to fit the needs of each institution it partners with.
About CipherHealth, LLC
Founded in 2009, CipherHealth™ LLC is a healthcare solutions company located in New York. CipherHealth is focused on the transition of care space and we aim to help our hospitals reduce 30-day readmissions and increase patient satisfaction.
About SUNY Upstate University Hospital
SUNY Upstate University Hospital is an academic medical center located in Syracuse, NY. Affiliated with the SUNY Upstate Medical University, Upstate University Hospital is a Level-I trauma center and home to the region's only children's hospital.