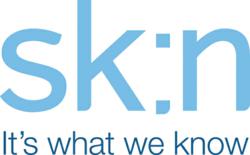 The association described sk:n as a perfect partner with great expertise and technology.
(PRWEB UK) 18 March 2012
Cricket is all about awareness and keeping your eye on the ball. That makes it all the more appropriate that Northampton's sk:n clinic has recently checked the skin of 20 players to look for damage caused by the sun.
It's a particularly appropriate test group as cricketers spend many hours outdoors in the sun, which is the most common cause of skin cancers. Skin damage from the sun can occur even underneath the grey skies that are all too familiar at some county grounds. Fortunately in the majority of cases, early detection and early treatment of can prevent problems.
Askari Townsend, who is the medical director at sk:n clinics Northampton, said he hoped the screening would raise awareness of the risks for everyone involved in outdoor sports, including, players, staff and even supporters: "It's not just sports players who need to watch out. Everyone is at risk from sun damage. Unless people get serious about their skin health and have these assessments, the tell tale signs of sun damage can be missed."
The testing begins with a talk with a sk:n staff member to talk through any known problems along with the person's existing skin care and potential risks. There's then an assessment under an ultra violet lamp to check for any signs of sun damage or other potential problems. Staff will immediately refer patients to their GP if there are signs of damage.
The clinic also offers a service to check moles that are causing concern. While most moles are harmless, people who notice an increase in the number or size of moles should get them checked out.
The testing was arranged by the Professional Cricketers Association, which has a policy of arranging tests for all country players, as well as offering tests to retired cricketers. The association described sk:n as "a perfect partner with great expertise and technology."