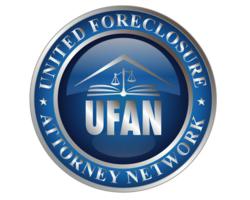 "We are extremely pleased with UFAN's results thus far"
Roseville, California (PRWEB) March 19, 2012
UFAN Legal Group recently won a landmark victory in combating an unlawful detainer brought by the Bank of New York Mellon against a California homeowner. The case, number CVL001156, was before the Merced Superior Court which granted UFAN's motion to quash service of the unlawful detainer complaint. UFAN argued in its motion and at oral argument that the Merced court did not have jurisdiction to hear the unlawful detainer trial. The court's ruling was the latest victory for UFAN in its efforts to fight for the rights of California homeowners.
We are extremely pleased with UFAN's results thus far," says the homeowner, Susan Jensen. "All we want is for the banks to work with us and the other homeowners who have been wronged."
Mrs. Jensen and her husband Michael retained UFAN for litigation against Bank of America and Bank of New York Mellon this past summer. A complaint was filed on their behalf and on behalf of numerous other homeowners on August 17, 2011 in Sacramento Superior Court (case number 34-2011-00109314). That case alleges numerous causes of action which dispute the banks' right to title and the right to foreclose. The Jensens themselves were led to believe that they were still being considered for a loan modification, which caused the Jensens not to pursue available legal action. While in the modification process – and while promised foreclosure action was halted – their home was foreclosed.
UFAN based it's motion to quash service of summons on the grounds that it is improper to hear an unlawful detainer action prior to a decision on the merits of the homeowners' claims against the bank. Because the unlawful detainer court is a court of limited jurisdiction and the proceedings are summary in nature, the complex issues of title cannot be heard there. That is why those issues were brought in an unlimited civil action – where they can properly be heard. To decide possession before a determination on the issues of title frustrates due process. UFAN argued that it is necessary for the two actions to be heard in the same proceeding and that the Sacramento court has already exercised exclusive jurisdiction. UFAN's argument was successful and the Merced Court dismissed the pending unlawful detainer action.
UFAN has faced an uphill battle in getting unlawful detainer court judges to recognize that the unlawful detainer court does not have jurisdiction, and thus, should not authorize an eviction of a homeowner before that person has had their day in court.
While quashing service of summons was a victory, the banks may still attempt to take the Jensen's home in the short term. UFAN, however, will fight every step of the way for the Jensens and other clients who may face unlawful detainer.
ABOUT THE UNITED FORECLOSURE ATTORNEY NETWORK
UFAN Legal Group, PC dba United Foreclosure Attorney Network (UFAN) is a Roseville, California-based law firm providing mortgage litigation and other debt related legal services. The dedicated attorneys and staff at UFAN work tirelessly to seek justice and fight for the rights of its clients. For more information call toll free 1-866-400-4242.
This release may constitute attorney advertisement. Kristin Crone, Esq. is the attorney responsible for this advertisement. The information in this release and on the UFAN website (ufanlaw.com) is for general information purposes only. Nothing in this release or on the UFAN website should be taken as legal advice. Prior successes are no guarantee of future performance. Litigation is inherently uncertain and results in litigation are never assured.