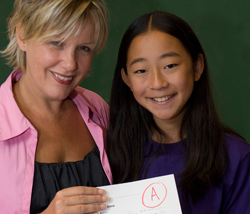 I think the best way to learn and stay sharp is by teaching
Chicago, IL (PRWEB) March 20, 2012
In a recent survey of more than 1,500 independent tutors conducted by leading in-home tutoring provider WyzAnt, Inc., 69% of tutors held professional positions prior to becoming private tutors. Ranging from bond traders and business consultants, to physicians and lawyers, respondents with backgrounds in a variety of trades are drawing on their professional experience to offer students private tutoring in a variety of subjects.
Private tutoring has long been a part of the US education system and is becoming even more popular growing by more than 5% annually according to executive director of the Education Industry Association, Steve Pines. As the demand for tutors continues to rise, individuals without formal teaching backgrounds are joining the tutoring community. "I imagine you've seen a real increase in demand from parents and students who are unhappy with the state's education system," said California tutor, Mary Kelsky in an interview with WyzAnt. Mary was referring to California's public education system which along with Arizona, Hawaii and South Carolina has slashed its education spending by more than 20% of its pre-recession budget.
After selling her condo in Chicago and moving to California in 2008, Mary, a former VP of sales, and her husband started their own business but found their clients had difficulty acquiring financing for projects. Mary later looked into teaching jobs, but with depleted state budgets, districts in her area were forced to trim resources through service cuts and teacher layoffs. As a result, Mary decided to list her tutoring services privately as well as with tutoring services like WyzAnt.com where she tutors elementary students 14-15 hours each week. "The extra money is nice," said Mary, "but the real reason I tutor is to keep busy while doing something I'm passionate about which is teaching children."
While Mary picked up tutoring following a distinguished career in business, other tutors offer their services in addition to their daily trade. Matt Caire, a bond trader with Linscomb-Williams in Houston, Texas, tutors 5-10 hours a week through WyzAnt, helping undergraduates and MBA level students with their statistics and finance courses. "Tutoring allows me to stay fresh on the material I learned in my master's courses, said Matt. "If you're going to teach a subject, you have to know the material really well. I think the best way to learn and stay sharp is by teaching."
WyzAnt co-founders Andrew Geant and Michael Weishuhn were not surprised to find current and former professionals outside the education industry becoming private tutors. "When we started WyzAnt in 2005 we did so with the understanding that individuals of various backgrounds had acquired skills and resources in their careers that they could share with students," said Geant. WyzAnt's web-based platform allows students to review tutor backgrounds, professional experience, WyzAnt tutor videos, student reviews and more to ensure they're able to find an appropriate match for their individual needs.
About this Company: WyzAnt, Inc. is a national tutor-student matching service specializing in connecting students with qualified in-home tutors. The company was founded in 2005 and has provided educational services ranging from academic tutoring and test preparation, to WyzAnt's college scholarship and career training. Interested parties can learn more about the company on the WyzAnt Facebook page or by visiting WyzAnt.com.