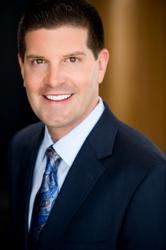 I look forward to sharing exclusive ETF insights with the Motley Fool community.
Lisle, Illinois (PRWEB) March 17, 2012
Christian Magoon, CEO of Magoon Capital and Publisher of investment sites GoldETFs.biz and IndiaETFs.com has become a member of the Motley Fool Blogging Network. He will contribute exclusive ETF insights to the network. Magoon currently contributes content to investment site Seeking Alpha where he ranks in the top five most viewed authors across the site for ETF Quick Picks and Lists and in the top 10 for ETF Analysis.
Magoon's first Motley Fool Blogging Network article entitled "Three ETFs For Muppets," wades into the recent allegations made by a former Goldman Sachs employee that some clients were referred to as "Muppets." In the article Magoon notes that many investors have to embrace their inner Muppet and identify investment areas where they would benefit from greater expertise. He then outlines several ETFs in the bond, gold and commodity categories that deliver foundational exposure to asset classes that can be complex or hard to access for the average investor.
"The Motley Fool is a trusted brand in the financial space that doesn't take itself too seriously," said Christian Magoon. "I'm excited to be a member of the network and look forward to sharing exclusive ETF insights with the Motley Fool community."
Christian Magoon consistently provides his industry insights and knowledge as a commentator in the U.S. media speaking publicly on macro investment issues and ETF related topics. In 2008, he was named by Institutional Investor News as one of the five people to watch in the U.S. ETF marketplace. In 2011, Financial Planning magazine dubbed Christian an "ETF Pioneer." He has had the honor of ringing the opening bell to begin the trading day at the NYSE Euronext multiple times.
About Magoon Capital
Magoon Capital is a firm founded to provide strategic counsel and initiate business development within the financial industry. PAIR Digital, a division of Magoon Capital, was founded in early 2011 to pair investors with the investment knowledge they seek about ETFs through focus, education, insight and community. PAIR Digital properties include, GoldETFs.biz and IndiaETFs.com which launched via website, Twitter, You Tube and Facebook in the fall of 2011.