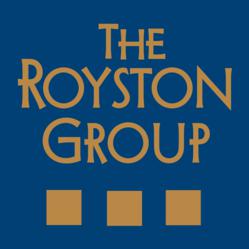 Buyers are still extremely aggressive when it comes to well located, single tenant investments
Los Angeles, CA (PRWEB) March 18, 2012
The Royston Group has closed the sale of a freestanding Wells Fargo bank branch in Austin, Texas. The 4,000 square foot building sits on 1.5 acre of land and is 100% leased to Wells Fargo on an absolute NNN basis.
The building is an outparcel to a 1.3 million square foot regional mall (amidst The Domain Shopping Center) which encompasses 304 acres of land, that features (1.3 million square feet of) luxury fashion and restaurant space in the heart of Austin . The site was constructed in 2007 and leased to Wells Fargo on and absolute triple net basis for 15 years with 10% rent increases every 5 years.
Greg Cortese and Rob Sutton represented the seller, a joint venture between a $60 billion global real estate fund and a local developer. "Buyers are still extremely aggressive when it comes to well located, single tenant investments." said Royston Group President Greg Cortese.
Call or email the Royston Group for more information on this property or to address any of your single tenant real estate needs.
Greg Cortese, President of The Royston Group and Rob Sutton, Vice President of the Royston Group, specialize in the sale of single tenant net lease properties. The Royston Group is a privately held commercial real estate investment firm, founded in 1992. The company provides services for a multitude of net lease commercial property types including office, industrial, retail and medical. The firm has completed over $1.5 billion in real estate sales since its inception.