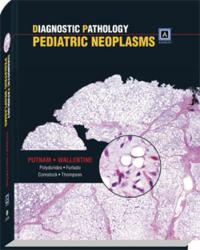 "Our lead authors represent a team of world renown pathologists",
Salt Lake City, UT (PRWEB) March 17, 2012
Amirsys Publishing, Inc. announced today the introduction of 4 new titles to its Diagnostic Pathology Series. The new Diagnostic Pathology titles provide critical decision support and reference information to pathologists in the areas of Endocrine (Vania Nosé, MD, PhD), Neuropathology (Peter C. Burger, MD and Bernd W. Scheithauer, MD), Neoplastic Dermatopathology (David Cassarino, MD, PhD), and Pediatric Neoplasms (Angelica R. Putnam, MD and Jeremy C. Wallentine, MD). These new editions will be featured at the USCAP Annual Meeting in Vancouver. Published by Amirsys Publishing, the Diagnostic Pathology series is distributed by Lippincott Williams and Wilkins and can be viewed and purchased in their booth (#218) at USCAP.
"Our lead authors represent a team of world renown pathologists", reports Paula Woodward MD, Vice President of Amirsys Publishing. "Their contributions to the field of pathology will improve patient care and benefit pathologists around the world".
Each of these books contains Amirsys' pioneering bulleted format, which distills pertinent information to the essentials. Every chapter contains a highlighted Key Facts box that summarizes the major points of the chapter, plus detailed sections on Terminology, Etiology/Pathogenesis, Clinical Issues, and Macroscopic and Microscopic Findings. All the important Differential Diagnoses follow so the practicing clinical pathologist can find the information in the exact same place—every time.
Most importantly, every diagnosis features numerous high-quality images, including gross pathology, H&E, immunohistochemical stains, correlative radiographic images, and richly colored graphics, all of which are fully annotated to reinforce the most important diagnostic findings.
About Amirsys Publishing
Amirsys Publishing has a single goal: create the highest quality, fastest and easiest to use reference textbooks and eBooks possible to help physicians improve patient care. Our world-renowned physician authors and physician editors create lines of reference texts that have changed the world of medical reference publishing with emphasis in Radiology and Pathology.