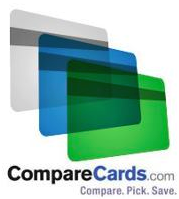 Charleston, SC (PRWEB) March 23, 2012
CompareCards, a leading service for consumers to compare credit cards and manage their personal finances, has posted a timely review of Lowe's and Home Depot credit cards. There are a variety of different card options, and none of them require an annual fee. Springtime is the season when millions of Americans get busy with indoor and outdoor home improvement projects, and the CompareCards review helps determine which card is best to finance home improvement store purchases.
The review of these cards is extensive, including the following information and insight:

Lowes Business Rewards Card from American Express
This card is tailored to the needs of business people such as contractors. Cardholders get 1 point for every dollar spent on everything and can start redeeming with just 2,500 points. Earn double points for purchases at Lowe's plus 5% off Lowe's purchases (with some restrictions), while enjoying discounted delivery fees. Special categories of business-related purchases earn triple points at, for example, office supply stores, restaurants, and wireless companies.
Points don't have expiration dates and there is no cap on how many a cardholder can earn. There is also the option to pay the balance each month or carry it over at a reasonably priced APR. Additional cards can be issued to employees, and when those are used the points are accumulated in the primary cardholder's own account.
Lowe's Other In-Store Plastic
Lowe's also offers an Accounts Receivable Card, which is a charge card for businesses. Customers get discounted Lowe's delivery charges, and there are some account management and purchase control features included. Meanwhile the Lowe's Business Account Card is a different version of a Lowe's charge account. It includes account management and invoicing tools, discounts on delivery charges, and the choice of paying charges off over time or all at once.
The Lowe's Consumer Credit Card, on the other hand, offers special financing to help pay for larger purchases. Those who have this card also qualify for special 5% discounts on selected merchandise and there is a 0% interest offer for six months that applies to single-receipt purchases of $299 or more. Finally the Lowe's Project Card is one more option for in-store financing. It offers a special 0% introductory rate plus the chance to repay purchases with fixed monthly installments scheduled over a period of up to several years.
Home Depot also offers a few different kinds of plastic. The Home Depot Consumer Credit Card is available with a six month introductory 0% interest on purchases of $299 or more. Meanwhile the Home Depot Commercial Revolving Charge Card issued through Citi Bank. lets customers make monthly payments for purchases – or pay them off in full. Contractors can track purchases by such things as the job name – and get free additional cards for employees. There are also some handy online account management and bill paying tools. The Home Depot Commercial Account is another more basic and streamlined version of an in-store charge card. For those who want to extend financing with a credit line as high as $40,000 there is the Home Depot Project Loan Card. Consumers with excellent credit can qualify for an APR as low as 7.99%.
To learn additional details about these cards along with their various pros and cons, just visit the CompareCards.com blog or CompareCards.com.
With recommendations that put the consumer first, CompareCards.com provides crucial information for homebuyers, students, business travelers and others looking for guidance on credit card deals and other personal financing issues. CompareCards.com also offers live chat during normal business hours, providing visitors with access to expert credit specialists for additional assistance.
About CompareCards.com
CompareCards.com serves as an efficient navigational tool in the ever-increasing space of online credit card offerings. Started as a listing resource for consumers, the site has expanded steadily and now serves as a multi-dimensional service for users to compare credit cards side-by-side and utilize additional functions to manage their credit. The site analyzes details on more than 100 leading credit card offers and has been mentioned in Business Insider, ETV Public Radio, CBS Money Watch and MainStreet.com. For more information, just visit http://www.CompareCards.com.