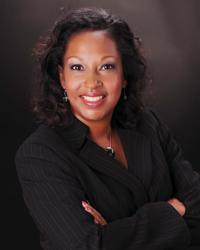 Boulder, CO (PRWEB) March 19, 2012
Evaluator Group, Inc. announces the appointment of Leah Schoeb to the position of Senior Partner. Leah joins Evaluator Group with extensive knowledge in performance engineering and benchmarking around storage, cloud infrastructure and virtualization. With her addition to the staff, Evaluator Group will expand coverage of converged and integrated solutions particularly as customers drive to understand the valuation and delivery of data center optimization solutions.
"Leah spent her career examining the realities of delivering performance in complex environments. She has lived through the changes in architectures and provides real hands-on technical experience," said Camberley Bates, Managing Director Evaluator Group. "Our customers will benefit from her deep knowledge on managing the challenges of virtual and converging infrastructures."
Leah Schoeb joins Evaluator Group from VMware where she was Senior Technical Marketing Manager, Cloud Infrastructure Performance. At VMware, she was a key evangelist in communicating VMware's cloud computing virtualization performance leadership, actively participating in ongoing development in engineering, product management, roadmap creation and customer-facing activities such as sales and service offerings.
"In the past year I have seen an increase in integrated infrastructure offerings for private, public and hybrid cloud," said Leah Schoeb, Senior Partner, Evaluator Group. "Customers are looking to understand the performance, economics and best practices within the data center and the use of cloud computing technologies. I am excited to bring best practices to light and enable informed decisions."
Leah is also an elected Technical Council member and Vice Chairperson and Green Storage Initiative Chairperson for SNIA. As a member of the Technical Council she helps oversee SNIA Technical Work Groups, review architectures submitted and acts as a technical liaison to standards organizations. The SNIA Green Storage Initiative is dedicated to advancing energy efficiency and conservation in all networked storage technologies minimize the environmental impact of data storage operations. As Chairperson, she works closely with the EPA to help guide development of the ENERGY STAR program for datacenter storage.
Leah brings over 20 years of experience, including from Sun Microsystems where she worked as a Storage Performance Engineering manager for storage. At Sun, she developed evidence benchmarking strategies, leading an engineering team responsible for measuring performance workloads analysis using Solaris and Win2k platforms. Before her time at Sun, Leah worked at Dell, Intel and Amdahl.
Leah can be followed on Twitter @vLeahSchoeb and will be speaking at upcoming events including Denver VMUG and Storage Networking World in Dallas, Texas.
About Evaluator Group
Evaluator Group Inc. is dedicated to helping IT professionals and Vendors create and implement storage strategies and enable companies to meet their business requirements cost effectively. As a premier IT analyst firm, Evaluator Group has continued to provide unbiased analysis and education for IT professionals since its inception in 1997. For more information see http://www.evaluatorgroup.com or follow us @evaluator_group