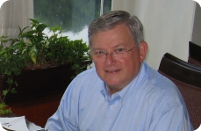 Companies can do well financially, in terms of their bottom line, but when stressed, weakness in their core capabilities prevents them from growing in a highly competitive environment.
Charlotte, North Carolina (PRWEB) March 20, 2012
In the corporate world, chief financial officers (CFO) are trending optimistic about the latest signs, indicating an upward momentum in today's economy. However, even with a bullish stock market, the most optimistic CFO is cautioned to assess his company's financial process maturity. The financial process experts at J. Weiland, Slice & Co., LLC, advise CFOs to ask themselves five questions.
1. Are the company's financial processes clearly defined?
2. Are there empowered business owners for each of the financial processes?
3. Are the core capabilities of the financial processes identified?
4. Has the company mapped its financial capabilities to a single financial process so that no redundancy or overlapping exists?
5. Does a methodology exist in the company to assess the maturity of each financial capability?
If the answers to one or more of the questions are negative, then the company is at risk of being unable to leverage any upward swing in the economy. For example, without clearly defined financial processes, no assessment of financial maturity can be determined. Consequently, the company will not operate as a lean financial business model.
Further, without an empowered finance line manager specifically assigned as the "business owner" for a particular process or processes, no one can be held accountable. Even if empowered, that person cannot be held accountable if the core capabilities are unknown or poorly identified.
Redundant or overlapping processes are inefficient. For example, the credit process needs to be executed only once, not twice via both the treasury and contracting processes.
A CFO may argue that with normal financial reports, he may be able to assess the company's financial health. However, these reports by themselves do not indicate how well the financial capabilities are being executed. For instance, positive cash flow by itself does not indicate how well a company's accounts receivables process is being executed, e.g., unsustainable bad debt hidden by current positive cash flow.
After asking themselves these five questions, some CFOs will recognize that they are not industry competitive and will want to remedy this situation as quickly as possible, according to Jim Weiland, co-founder and principal of J. Weiland, Slice & Co., LLC.
"Perhaps unexpectedly, companies can do well financially, in terms of their bottom line, but when stressed, weakness in their core capabilities prevents them from growing in a highly competitive economy," reports Jim Weiland. "On the other hand, often we find that companies, facing this weakness, can rectify the situation and go on to outpace their competitors."
About J. Weiland, Slice & Co., LLC:
J. Weiland, Slice & Co., LLC, specializes in best practices in business transformation, targeting small to mid-market companies driven by volatile market forces to seek optimal business operations. Co-founder Jim Weiland and his team of experts are ex-IBM project executives with a diversity of worldwide management and consulting experience. As consultants, they help companies in need of Fortune 500 expertise but without the financial resources of a large corporation. The company is based in Charlotte, North Carolina, with consultants in Canada, Latin America and United States. Website is http://www.jweilandslice.com
Contact:
Juliette Weiland, Principal
J. Weiland, Slice & Co., LLC
704-243-7312
http://www.jweilandslice.com
# # #