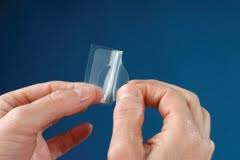 FDA issued the second warning on the risk of fentanyl patch overdose
San Diego, CA (PRWEB) March 19, 2012
The media spotlight is often a double-edged sword. No one knows this better than the family of Charlene Manzo. And yet, gossip and rumor-mongering aside, the real story here is being overlooked according to Sean Burke of AttorneyOne.
On March 12th, 2012, BioDelivery Sciences International, Inc. announced that it postponed the relaunch of Onsolis (fentanyl buccal soluble film) to modify the product formulation as per the appearance issues raised by the FDA. Fentanyl (brand names Duragesic, Onsolis and others) is a potent synthetic narcotic analgesic used to treat breakthrough cancer pain and is commonly used in pre-procedures as a pain reliever as well as an anesthetic.
On January 3rd, 2012, a California man, Jose Campuzano filed the lawsuit Campuzano et al vs Mylan, Inc. et al (case no 120100086) at the Philadelphia Court of Common Pleas alleging that his wife, Charlene Manzo, died as a result of using a Fentanyl Patch. The suit was filed against Mylan Inc. et al, the companies involved in the manufacture, design and sale of the product. According to the suit, Manzo died on Jan. 9, 2010, shortly after receiving a prescription from her doctor for 100 mcg and 75 mcg Fentanyl patches. She had been prescribed the Fentanyl patches for the control of pain.
The complaint states that a toxicology test after Manzo's death determined that her body had a blood-Fentanyl concentration in the reported lethal range for the drug and more than four times greater than the mean maximal fentanyl concentration that the "properly functioning" Mylan fentanyl patches are designed to deliver. The lawsuit contains counts of negligence, strict products liability, breach of implied warranties, breach of express warranties and wrongful death.
AttorneyOne.com, a recognized authority on law, can provide helpful advice and simple solutions including how to get in contact with legal counsel so that, in case of Fentanyl severe adverse events, someone can easily and inexpensively deal with it. As Mr. Burke, director of Media Relations for AttorneyOne.com, added, "What all this information really illustrates is that threat of severe adverse events from Fentanyl remains. For that reason, our focus should squarely fall on getting the word out and assisting people in finding the right legal assistance."
In July 2005, the FDA issued the first warning (after receiving reports of at least 120 deaths) and in December 2007 it issued the second warning on the risk of Fentanyl Patch overdose, stressing that the patch should only be prescribed to people who take regular and daily narcotic pain medication to deal with chronic pain.
AttorneyOne.com has further information on Fentanyl lawsuits including how to get in contact with legal counsel.
Headquartered in San Diego, CA Attorney One was founded in 2004 and is not a law firm. They offer a nationwide legal service which helps consumers find the best representation for their legal needs. Checkout earlier legal news from us at http://www.prweb.com/releases/2012/3/prweb9285705.htm.