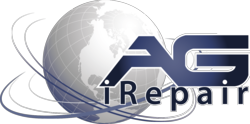 The most innovative iPhone repair program to date!
Greensburg, Pennsylvania (PRWEB) March 19, 2012
Asset Genie Inc. (AGI) is excited to announce the launch of its all-inclusive iPhone repair service, AG iRepair.
Having established itself as an industry leader in the sale, service, and support of electronic devices and repair components, AGI has developed a technically-driven iPhone repair service with an emphasis on customer ease and satisfaction. The AG iRepair service includes; roundtrip FedEx Overnight shipping (insured), a custom FedEx iPhone box, service parts, labor, 1 year warranty, and real-time email status updates, all for one affordable price.
"Breaking an iPhone can be a frustrating and costly experience. The AG iRepair service restores our customers' devices to factory-like conditions, at one-third of the price of replacement, all within 48 hours." - John Yetsconish Director of Sales and Operations
From the AG iRepair site, customers are visually guided through the repair selection process, with tools to help identify the exact repair service their iPhone requires. Once the customer has placed an order, they are presented a FedEx Overnight shipping voucher. This voucher can be taken to the nearest FedEx Office location where they will be helped to complete the shipment process. When the device is received by a member of the AGI Audit Team the customer will be sent an email notification with a real-time picture and status update of their iPhone. All repairs are performed by one of AGI's highly experienced technicians in a Class 10,000 clean room and ESD controlled production areas. This ensures that the device is not subject to debris or electric charge that may cause further defects. After the device has been repaired to factory-like condition, it is routed to the quality control department to undergo multiple quality control checkpoints. After verifying the iPhone has been repaired to Grade A standard, the customer is sent another email notification with a short video showing the functioning device. Real-time status updates give the customer the comfort of knowing exactly where their device is at each stage of the repair process. No other iPhone repair center offers this.
AG iRepair services all iPhone models, including the 3GS, 4, and 4S for all service providers (AT&T, Verizon, Sprint) with the following defects cracked/broken glass, LCD, and glass/LCD combination. AG iRepair does not offer a service for iPhones subject to liquid damage.
If you are interested in our repair process, please visit our website - http://www.agirepair.com. For a brief demonstration of the AG iRepair experience please watch to the following short video.
World Class Apple Product Line Repairs
With over 10 years experience, AGI has established itself as an industry leader in the sale, service, and support of electronic devices and repair components. AGI employs over 80 people throughout its Pennsylvania, Wisconsin and Toronto facilities, across the AG Parts, AG Displays and AG Reverse divisions. AG iRepair prides itself as being one of the most technologically advanced companies in the repair industry with an experienced staff of technicians and state of the art equipment. In addition to the iPhone repair program, AGI also repairs many other Apple products including; MacBook, MacBook Air, MacBook Pro laptops as well as iPods, iPads, Apple desktop/laptop Logic Boards, and Apple external displays. All AG iRepair services will be performed in the company's corporate headquarters in Greensburg, PA.