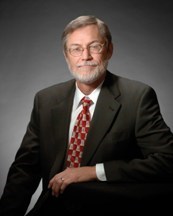 If you challenge me to something you think is impossible, I'll do everything I can to make it happen. Just tell me I can't do something. I don't give up.
Houston, TX (PRWEB) March 20, 2012
Keith Fletcher became part of a prestigious club last February when he emerged as a full-fledged member of Million Dollar Advocates. Million Dollar Advocates is a very selective organization that accepts members through a rigid application process. Less than 1% of all trial lawyers in the United States are members of this respected organization. Members of Million Dollar Advocates have demonstrated superior advocacy skills and are pillars of the legal community. All Million Dollar Advocates Members exhibit the qualities that the legal community reveres, and have successful track records distinguishing them from others in their elite leagues.
One of the criteria for membership is that applicants must have won awards or settlements of at least one million dollars in a trial case where they were the primary counsel. However, this criterion is only the membership's barrier of entry, as applications for membership endure grueling personal and professional investigations. Applying attorneys must also demonstrate a tenacious hunger for justice, compassion, dignity and professionalism. Furthermore, successful applicants adhere to the laws and regulations that govern their specialization and serve as mentors to others in their field. These intense requirements ensure that only a select few attorneys earn the privilege of becoming a Million Dollar Advocate. These guidelines, however draconian, perpetuate the exclusivity of the Million Dollar Advocates membership.
Keith Fletcher has been a personal injury lawyer in Houston for over three decades, serving as an honorable advocate for victims all over Texas. Keith Fletcher earned his Juris Doctorate Degree from Baylor School of Law in 1979 and became board certified in personal injury trial law in 1984. He joined the Simmons and Fletcher firm the year he graduated from Baylor and has been a successful advocate for victims of personal injury for many years. The Simmons and Fletcher firm represents injured victims seeking justice for negligent parties in car accident claims, truck and 18 wheeler collisions, drunk driving accidents, as well as victims of other injuries and circumstances. Keith fights for victims' rights when they do not have the power or resources to fight alone.
Keith Fletcher is also a dedicated family man and very active in his church. Keith is a member of the Texas Trial Lawyers Association, the American Association for Justice, the Texas Bar Association, and the Houston Trial Lawyers Association. His recent induction into the acclaimed Million Dollar Advocates is a testament to his legal acumen and strong sense of commitment to the victims he serves.