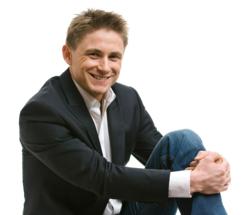 People from all walks of life are seeking a greater sense of connectedness and caring within themselves and in those they interact with
San Francisco, CA (PRWEB) March 20, 2012
Kathy Scheiern, owner and lead consultant of San Francisco consulting firm PurposeWorks LLC, is working on becoming certified in Heart Intelligence coaching with Christian Pankhurst, winner of Britain's Next Top Coach competition and founder of the Accelerated Awakening Coach Training Academy.
From June 28 to July 1, Scheiern will attend Pankhurst's Accelerated Awakening Heart Summit at the Doral Marriott in Miami, Florida to learn advanced Heart Intelligence skills and to participate in and celebrate with heart-centered community. The Summit combines a rich experiential education, live performances from world-class artists, and a fun celebratory vibe to energize and inspire the attendees.
"People from all walks of life are seeking a greater sense of connectedness and caring within themselves and in those they interact with," explains Scheiern. "Christian's Heart Intelligence process helps people step into an authentic space and connect to what's real, what's truly important, and what's powerfully transformational in their lives."
Christian Pankhurst is a coach, speaker, seminar leader, and author. Pankhurst won the Britain's Next Top Coach award in October 2009, which has allowed him to grow and teach his Heart Intelligence system extensively across the world. Heart Intelligence is a coaching method that teaches mind-body integration and grows personal empowerment.
The 2012 Heart Summit is the global "roll-out" of the Accelerated Awakening Community and is open to everyone. Tickets are $250 with registration completed before May 28 and all profits made from ticket sales go to charity.
Christian Pankhurst's goal is to help people become more awake, more aware, and more connected through his unique training tools meant to make positive changes in the lives of those who apply his techniques. He is known for being a leading expert in the fields of intimacy building, addiction recovery, emotional awareness, male sexuality, couple dynamics, conflict resolution, stress management, and heart-centered communication.
"Pankhurst's Heart Summit is a place where compassionate people can gather to connect, celebrate, and inspire one another to make a bigger difference in the world," elaborates Scheiern. "It will provide a space for caring people to engage in the collective wisdom of heart-centered community."
Guest presenters include renowned stage actor Bo Eason; Tej Steiner, the founder of the Heart Circle Model; Rachael Jayne Groover, founder of The YIN Project, an international community of women committed to their own personal and spiritual development; and singer Denise Hagan.
For additional details about the Accelerated Awakening Heart Summit, visit http://heart-summit.com/register-2/ or contact Kathy Scheiern at Kathy(at)YourBigBreakthroughCoach(dot)com.
About PurposeWorks LLC
PurposeWorks LLC is a leading edge San Francisco human resources consulting firm and executive coaching company. They assist individuals and organizations with their growth and transformation efforts. Specifically, they help people achieve ongoing success by introducing and supporting the development of competencies in skill sets such as values-driven leadership, trust building, and employee empowerment. By balancing the importance of what is rational and readily measured with what is grounded in purpose and meaning, in integrity and trust, and in people and relationships, PurposeWorks LLC opens the doorway to next-level thinking and performance improvement for individuals and organizations.
Dr. Kathy J. Scheiern, owner and lead consultant for PurposeWorks LLC is a Certified Public Accountant who has over 25 years of international and domestic experience in providing performance improvement consulting to organizations and individuals. She holds a Ph.D. in Interdisciplinary Studies with a concentration in Organization Transformation, and a Master's of Science in Accountancy with an emphasis in International Business. She is a Certified Cultural Transformation Tools Consultant (providing values and cultural capital assessments and transformation support), a Certified Systemic Constellation Work Facilitator (in both Organization and Family Constellations), and a founding member of The Values Collaborative. As a San Francisco business coach, she has conducted numerous workshops on effective change processes, using a variety of tools and techniques to assist clients in transforming both their personal and organizational lives.