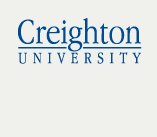 The CU Boot Camp is a way we can support CFA® candidates who are juggling their exam preparation with their jobs and other obligations.
Omaha, NE (PRWEB) March 20, 2012
Registration is now open for Third Annual CU Boot Camp, a rigorous four-day review for financial analysts and investment professionals planning to take the challenging Level I and II CFA® exam required to earn the prestigious and respected CFA® designation. The intensive review covers all three levels of the candidate curriculum and takes place on the Creighton University campus in Omaha, Neb.
Candidates who enroll in the Level I and II review program will be given a reserved spot should they desire to come to the Level III review in future years.
The condensed four-day sessions are designed to be convenient for working adults, limiting time away from work. Special rates are available at a number of hotels close to campus.
The specific schedule is as follows:

Level III: Thursday, May 10, through Sunday, May 13 - Closed
Level II: Wednesday, May 9, through Saturday, May 12
Level I: Thursday, May 10, through Sunday, May 13
Sessions run each day from 8:30 a.m. to 6:30 p.m., including three breaks and lunch. The cost is $699 for Creighton students and anyone enrolled in the 2012 Spring Creighton weekly review course, and $799 for all others. The fee includes class materials as well as refreshments during breaks.
The CU Boot Camp program, now in its third year, is taught by a knowledgeable team of instructors with decades of experience teaching CFA® reviews. Coursework focuses on problem-solving, using a mind-map approach to topics that may potentially be covered in the exam.
"The CU Boot Camp is a way we can support CFA® candidates who are juggling their exam preparation with their jobs and other obligations," said Marc A. LeFebvre, CFA, instructor in Creighton University's globally recognized master's program in finance. "Our long experience and deep knowledge of the exam, which we use to design the curriculum and coursework of the Master's in Security Analysis and Portfolio Management, makes us confident that this condensed, intensive preparation is of real value for candidates sitting for the June 2012 CFA® exam."
Creighton University's online MSAPM offers students a practitioner-oriented master's program specializing in security analysis and portfolio management. The curriculum mirrors that of the on-campus program. Coursework is revised and refined every year to keep up with the fast-paced financial world. The curriculum covers significant sections of the topics for the three levels of the CFA® exam, and all classes are taught by professors who hold the CFA® designation.
Creighton is one of only 137 universities worldwide with the CFA® Program Partner distinction.
To learn more about the online MSAPM or the CU Boot Camp, go to http://www.creighton-online.com. Or you can also e-mail Marc LeFebvre at mlefebvre@creighton.edu [mlefebvre@creighton.edu __title__ Marc LeFebvre] with specific questions related to the CU Boot Camp.
About Creighton University
Creighton University, a Catholic, Jesuit institution located in Omaha, Neb., enrolls more than 4,200 undergraduate and 3,500 professional school and graduate students. Nationally recognized for providing a balanced educational experience, the University offers a rigorous academic agenda with a broad range of disciplines, providing undergraduate, graduate and professional degree programs that emphasize educating the whole person: academically, socially and spiritually. Creighton has been a top-ranked Midwestern university in the best colleges edition of U.S. News & World Report magazine for more than 20 years. For more information, visit our website at http://www.creighton.edu.