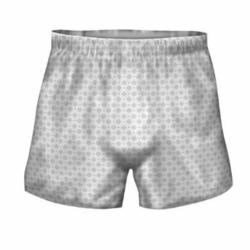 Prevail Boxers for Men: Disposable underwear designed for male Incontinence.
Sterling Heights, MI (PRWEB) March 18, 2012
HomeDeliveredDiapers.com discreetly delivers adult incontinence products throughout the continental United States. Prevail Boxers for Men have been the best new product introduction we have seen for male incontinence.
We are currently shipping Large Prevail Boxers for Men 38"-64" 12 per package for $16.99
We will be shipping Medium Prevail Boxers for Men 28"-40" 10 per package on 3/21/12 for $16.99
Home delivery is $5.99 to any address in the US for one package. Purchase 2 or more and you will receive free shipping,
Men are particular about their underwear. Throughout their life they become accustomed to wearing either "Brief" style underwear or "Boxer" style underwear. "Boxer" men have not had an incontinence product that fit their preference until now with the introduction of the new revolutionary Prevail Boxers for Men. The Prevail Boxers for Men looks and feels like regular boxer style underwear. This new disposable underwear is like boxer shorts but with a maximum absorbency underwear core inside that is body close, giving superior protection without additional bulky material. This Prevail Boxer also features a diamond printed fabric that also looks more like conventional men's boxers.
HDPrevail.com and Home Delivered Diapers are owned by Kline Medical Supply Inc. We have been in the adult incontinence business since 1989. Feel free to contact us at 855-881-2196 with any questions that may arise today.