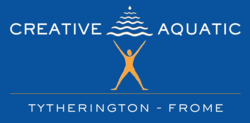 Swimming is about having fun not about Learning to Survive
Frome, Somerset, UK (PRWEB UK) 18 March 2012
Simone Benhayon, one of the UK's leadings Swimming Teachers is excited to announce the opening of her new Swim Centre, Creative Aquatic in Tytherington, Frome.
The opening is long awaited by the hundreds of families who've previously experienced her teaching in pools around the area. For many she has literally changed their lives and the kids she teaches see her as part of the family.
Simone is a nationally regarded professional swimming instructor with both Australian and UK qualifications and is an industry consultant.
Simone still just 26, has also been awarded ASA Swimming Teacher of the year in 2008 and FUNdamental Swimming Teacher of the year in 2011. In addition she is the Zoggs UK Ambassador for "Learn to Swim" since 2010.
Simone is clear that Swimming is about having fun not about Learning to Survive. This is why Creative Aquatic and Simone set the focus to be one of fun, ease and joy in movement whilst learning thus creating platforms for everyone to learn to swim as a fun and joyful experience – and not swimming for any other reason. This sets the right life-long foundations.
Lesson bookings are now open and space will fill up quickly. Whilst working at previous pools Simone had waiting lists of up to 6 months and many parents have already requested lessons at Creative Aquatic. To book please call Simone on 07807 308259 or email reception(at)creativeaquatic(dot)co(dot)uk.
About: Creative Aquatic is small swimming centre designed to offer Families a fun and enjoyable place to experience swimming. The pool offers not only lessons for adults and children but also casual swimming. Located in village of Tytherington, just on the outskirts of Frome in Somerset. You can find out more and keep updated by visiting the Creative Aquatic Facebook page at http://www.facebook.com/creativeaquatic .
If you would like more information about Simone Benhayon and Creative Aquatic, require any images to accompany this release or would like to arrange an interview with Simone please call 07807 308259 or email reception(at)creativeaquatic(dot)co(dot)uk