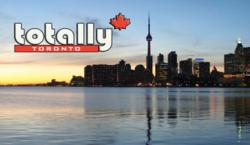 There are so many fun ideas that both parents and kids can enjoy. Make sense of the many options for your March Break adventures with the help of Totally Toronto.
(PRWEB) March 17, 2012
March Break is here and while parents are looking for fun activities to do with their kids, all over Toronto attractions are announcing a great range of deals and options.
The team at Totally Toronto has put together an extensive collection of information on activities and attractions in the city of Toronto that can help parents decide how to entertain their children as well as themselves, and maybe even offer a little relief.
March Break is a busy time in Toronto, but while kids are off school many organizations and attractions found in the city are stepping up to fill that need. Just last week, The City of Toronto opened up registration for their range of March Break Camps, spread out across the city.
They can be one of the best sources for physical activities for children, from toddlers to teens, both outdoors and indoors. The city offers these camps through the numerous parks and community centers they run across the city.
Of course, the city is not the only organization offering up March Break camps for the young ones. Want to find out more about kids sports programs across Toronto? Totally Toronto has a guide for that.
Visitors coming to Toronto over March Break would also be well-served to check out some of the deals offered by Tourism Toronto. On February 28th, 2012 they announced a special package for visitors that includes accommodation and admission for two (2) to some of the city's biggest attractions, including the Hockey Hall of Fame, the Art Gallery of Ontario, and the Royal Ontario Museum (ROM).
Totally Toronto is a valuable resource for information on these and more of the biggest attractions in the city. Sites like Harbourfront Centre and the Toronto Zoo are offering special March Break activities and events. Find out more on some of these attractions from the guide on Things to Do in Toronto.
Of course, March Break doesn't have to be only about the kids. Keep them busy all day, and once they've crashed for the evening the city offers plenty of options for parents to unwind. After all, Toronto is known for its bustling nightlife and there are plenty of things to do.
This March Break, find out more about what there is to do in Toronto for parents and children alike with the help of Totally Toronto.
"Totally Toronto is positioned to make Toronto; totally yours"
----------------------------
Totally Canada Inc., operating under the name 'Totally Toronto' is based in Toronto, Canada with offices in Barbados. The company was incorporated under the Business Corporations Act (Ontario) on September 23rd, 2010.
Totally Toronto aims to help local businesses shine alongside Toronto's corporate titans.
By guiding visitors to your business on Totally Toronto, it will gain increased exposure online, before a visitor even steps outside their home, hotel or airplane.
Promoting all there is to know about Toronto - that's Totally Toronto.
Media Contact
Founder and Managing Director
Brett Callaghan,
Totally Canada Inc. / Totally Toronto,
30 Silvermoon Avenue,
Toronto, Ontario,
L7E 2&9, Canada
For more information on Totally Canada Inc. / Totally Toronto, please call (866) 978-5898 or (416) 628-8795.
Email: service at totallytoronto.net