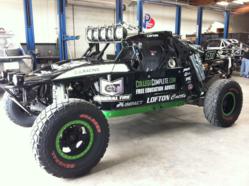 By providing the student with this information, they eliminate surprises down the road. This allows for higher graduation rates and more gainful employment.
Sea Cliff, New York (PRWEB) March 17, 2012
Complimentary higher education matching service CollegeComplete.com (877-543-2655) today announced that it now includes crucial information for those looking to enter the aviation service industry. Those looking to enter this expanding workforce can now go to CollegeComplete.com/aircraft-and-avionics-equipment-mechanics-and-service-technicians and see government statistics about education needs, job growth and salary. Jobs in this field include Aircraft and avionics equipment mechanics and service technicians, Avionics technicians, Aircraft mechanics and service technicians and more.
"It has always been our goal to provide as much information as possible to someone looking to go back to school," said Dan Haim, CEO of College Complete. "By providing the student with this information, they eliminate surprises down the road. This allows for higher graduation rates and more gainful employment."
According to the Bureau of Labor and Statistics most people in this field learn the skills needed to do their jobs in 1 of about 170 Aviation Maintenance Technician schools certified by the FAA. By law, FAA standards require that certified mechanic schools offer students a minimum of 1,900 class-hours. Coursework in schools normally lasts from 12 to 24 months and provides training with the tools and equipment used on the job. About one-third of these schools award 2-year and 4-year degrees in avionics, aviation technology, or aviation maintenance management.
You can contact your personal Education Advocate by filling out an information request form on CollegeComplete.com or by calling 877-543-2655. Their assistance is available at no cost to you.
College Complete is actively looking to reach out to the public about their free service through sponsorship of Justin Lofton, driver of the Number 6 Chevrolet Silverado owned by Eddie Sharp Racing, in the NASCAR Camping World Truck Series. They will also be sponsoring Justin Lofton next weekend in the Mint 400 off-road race in Las Vegas.
Their free service is gaining traction since opening in the fall of 2010 and has been included by Mike Rowe in his pursuit to support the trades in the USA. http://www.mikeroweworks.com/2011/08/collegecomplete-com/
About College Complete
Partnered with hundreds of educational institutions and across all types of education goals, including traditional college degrees, trade and vocational certifications, and professional licensure, College Complete helps students assess all of the information that exists in the public domain, allowing them to understand and make sense of their educational opportunities. Their services are free and available to anyone. Whether you are interested in Art and Design, Business, Computers and Technology, Criminal Justice, Education, Healthcare and Medical, Science and Engineering, and much, much more; if you're an Electrician, a Nurse, an Automotive Mechanic, a Teacher, a Police Officer, or you're simply interested in learning Computer Programming, Networking, Web Development, or Graphic Design College Complete is available for you at no cost. You can reach them by filling out a form on their site or calling to speak with your personal Education Advocate at 877-543-2655. College Complete has an initiative to assist those in the US Armed Forces and their families and is able to assist in identifying schools that will not only provide the educational requirements of the soldier, veteran or family member but will do so in a cost effective manner.