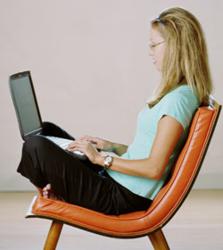 Cambridge, MA (PRWEB) March 17, 2012
Most people don't even know that they can have an enjoyable chatting experience in every website. A large percentage of them believe that only old-school messengers can bring fun, chatty moments. The Chatwing chat widget takes a whole new approach that benefits a lot of bloggers. In a way, Chatwing can be reiterated as the innovation to online chatting.
Online visibility is really important for blogs to prosper. There are many ways to boost visibility, but all of them take a considerable amount of time. Effort is also needed, especially if the blogger wants full-scale visibility. Chatwing is now more than any widget—satisfied bloggers consider it as a strategy to promote blogs even more.
For starters and new users, Chatwing may appear simple and basic. That notion is true, but simplicity is not what it seems. This rate of simplicity and easy usage contributed to Chatwing's steady visibility rate. Many users are seeing its importance day by day. Installation of the Chatwing chat box is easy. It all begins with registration, followed by widget customization. The actual embedding happens once the two processes are complete. Basically, the user can set up the Chatwing widget in under one minute depending on his preferences.
Bloggers also love Chatwing because it has a social network log-in method. Visitors can now use their Facebook or Twitter accounts to sign in, instead of using the generic Guest Option. According to the Chatwing study, this social network option is viable because it allows visitors to exchange account information. That is a clear evidence of improved website chat experience.
Statistics implied that social entrepreneurs also benefited a lot from Chatwing. Their blogs generated more prospects, if not sales. This simply indicates that Chatwing can double-function as a free shoutbox and marketing tool.
Common discussions in any Chatwing chat box include fashion trends, current events, relationships, topics about the host blog, and hobbies. Based on Chatwing's uphill climb, there will be more upcoming developments users must await.
About Chatwing.com
Chatwing.com has developed live chat software for websites and blogs. The Chatwing.com website offers users the ability to signup and create a customizable live chat feature in 1 minute or less. Users have the ability to customize the size, color, and fonts of the chat product. The ability to chat via social media accounts such as Facebook and Twitter enable Chatwing to offer a personal and unique real-time experience to all sites. Chatwing is 100% free web software.
http://www.chatwing.com
http://www.facebook.com/chatwing
http://www.twitter.com/chatwing