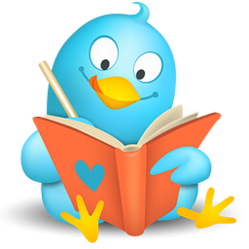 Houston, TX (PRWEB) March 20, 2012
Houston, TX – The mainstream Internet crowd refer to tweeting as 'microblogging' and it is still as hot as ever. The developers of Downtweet Twitter widget realized this mainstream need, and they pledged to improve the experience by a couple of notches.
Some people think of Downtweet as the long-lost brother of Twitter. They look identical and both are all about tweets and people. They operate side by side and have massive global reach. Downtweet is also considered as a Twitter search engine wherein people can find tweets according to several categories.
Downtweet may be simple, but it is a powerful application that is frequently updated. The moment a user enters a specific category in the search bar, tweets will be displayed right away. Passive users would also benefit from Downtweet even though they are not active in Twitter. There are also some tags that can be used, especially if users are looking for the best tweets collected globally.
Bloggers also believed in the capability of Downtweet when it comes to delivering a unique tweeting experience. This has been proven right after they installed Downtweet for their own blogs. Installation of the Downtweet widget takes only a few minutes and does not even involve complicated commands. A user just needs to register in the website and he can now receive generated HTML code.
Downtweet improved the visibility of those blogs. This is another display of Downtweet's connectivity rate. Frequent visitors love Downtweet because they are always entertained by the tweet search function. Once enticed, visitors will keep coming back, thus raising the potential of the visited blog.
Some bloggers also use Downtweet to get fresh ideas for their blog posts. Since bloggers must come up of new ideas every now and then, Downtweet is a really big help. They also made new friends because of their Downtweet recommendations. Some even noted that there are other Twitter applications out there, but Downtweet levels the playing field. Ever since Downtweet was released, unbiased reviews about it were simultaneously created. Still, Downtweet users are expecting for more upgrades and developments to come.
About Downtweet
Downtweet.com has developed live Twitter software for any website or blog. Any site can add a Downtweet widget in a matter of seconds. Downtweet.com also acts as a Twitter portal for users to get instant Twitter streams. Downtweet widget users have the ability to customize the look and feel of Downtweet to fit the style of their website or blog. Downtweet is a free service.
Find Downtweet on Twitter
http://www.twitter.com/downtweet1