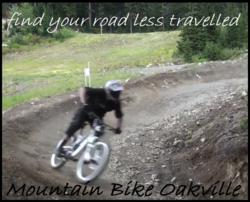 Toronto, Ontario (PRWEB) March 18, 2012
Mountain bike retailers and the sponsors of cycling events in Canada have gained another online resource to grow their local web presence. Following its growing theme of listing local resources for sports and fitness providers, LocalHood.ca is now looking to attract business from speciality bicycle shops and event sponsors.
Canadian mountain bike enthusiasts will benefit because the web presence directory helps smaller boutique retailers increase their online discoverability. Many local bicycle retailers provide bike repair services, custom builds and expert cycling advice that big box sporting goods stores can't match. But quite often, potential consumers may not be aware that there is a specialty shop in their area.
The challenge for the smaller retailer is that they don't have the marketing dollars or the web savvy to compete with the SEO (search engine optimization) efforts or SEM (search engine marketing) budgets of the bigger sporting good enterprises. LocalHood.ca provides the local cycle shop with an instant web presence that is optimized for localized keywords related to the retailers business.
LocalHood.ca has set up a sample business listing that features a bicycle retailer in Oakville, Ontario. The listing includes the core contact info of the local retailer, a link to its website, a complete description of the bike brands it carries, its services as well as a map to its location, a video and a deals listing.
Typically, a potential mountain bike consumer living in the Oakville area would, for example, turn to their preferred search engine and research information related to mountain bikes. When they've done their research they may look locally to find the bike of their choice. People prefer to buy locally so they may next search using key word phrases that include geographical qualifers. Mountain Bike Oakville is a typical sample of a search phrase that would bring back results for local mountain bike resources in Oakville.
LocalHood.ca is also featuring its deals engine result that is attached to the sample Oakville listing. A retailer can attach a deal coupon to its listing which can be found on the main listing page and in the bicycle deals section of the site.
About LocalHood.ca
LocalHood.ca is an emerging, local web presence business directory that has recently launched as a live beta site. LocalHood.ca presently hosts location based information for a variety of Canadian businesses in addition to local event listings and classified ads.
"LocalHood" is a LocalHood Marketing trade mark. For more information, go to LocalHood.ca. Questions can be directed to (289) 752-7335 or toll free 1-888-975-9222 email: info(at)localhood(dot)ca