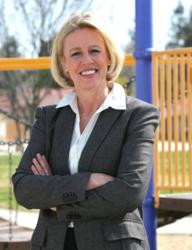 I think most agree with my assertion that there is not enough common sense in government, and "career" politicians are the worst offenders.
Fresno, CA (PRWEB) March 19, 2012
Some say, "When Times Get Tough, The Tough Get Going". One Fresno City Council Member Candidate says, "When Times Get Tough, It's Time To Get Creative!" This is the overriding theme of 30-year District 2 area resident, Kelly Miller's, campaign.
"Our district and City face many critical issues that will affect our wellbeing – today and well into the future," said Miller. She added, "These are indeed tough times, and "business as usual" will no longer stand. We must come together as a community, be better informed, and communicate concerns and solutions in real time. It's time we do away with much of the red tape that binds us and turn to our citizenry to help address our shortcomings."
In keeping with her pledge, Miller has developed a new IPhone App that today serves to help her fellow residents get to know and support her campaign – as well as getting to know the issues of District 2. When elected, this technology will be used to allow the people she represents to be well informed and to streamline concerns back to her office. (See it at http://www.fresnocouncil.com)
Miller's greatest concerns are for the safety and wellbeing of the residents and businesses within her district. She has begun formulating common sense approaches to working around many of the City's financial short comings. She has entered into discussions with local law enforcement and crime prevention groups - such as the Neighborhood Watch - to establish new procedures that allow these groups to better assist law enforcement. Her plans will save money, time and perhaps, lives.
"Every citizen in our community – not just District 2 – deserves a City to be proud of. We don't need to accept littered roadways, medians overgrown with weeds; City parks in disrepair, buildings covered in graffiti and increased crime due to our broken and nearly bankrupt system. We are better than that!" said Miller. "We will pull through these tough times by working together, working hard and more importantly, working smart. I'm excited to get to work and believe our community is up to the challenge."