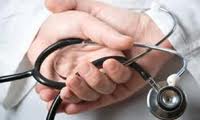 the FDA issued a warning addressing the high incidence of complications occurring as a result of using mesh products
San Diego, CA (PRWEB) March 21, 2012
The media spotlight is often a double-edged sword. No one knows this better than Betty A. Greene. And yet, gossip and rumor-mongering aside, the real story here is being overlooked according to Sean Burke of AttorneyOne.
According to court documents, on February 15th, 2012, Tennessee resident, Betty A. Greene filed a lawsuit (case no. 1:12-cv-00072) in the Eastern District of Texas, Beaumont Division against Johnson & Johnson Inc. and Ethicon Inc., the manufacturers of a mesh device system claiming that the product left her with serious complications. The product at issue is the Gynecare Prolift and Gynecare TVT, which are designed to treat stress urinary incontinence (SUI) and pelvic organ prolapse (POP).
Greene was implanted with the product in July 2007 in order to treat her pelvic organ prolapse and stress urinary incontinence. The lawsuit mentions that these products have high failure, injury, and complication rates, failed to perform as intended, require frequent and often debilitating re-operations, and have caused severe and irreversible injuries, conditions and damage to a significant number of women, including Betty A. Greene.
In the lawsuit Greene is asking for an award of damages for mental and physical pain and suffering, permanent injury, punitive damages, financial or economic loss, medical expenses, lost wages, attorney's fees, interest, court costs and delay damages. The lawsuit was filed as a potential tag-along case to the multidistrict litigation pending in the Southern District of West Virginia (MDL 2327).
AttorneyOne.com, a recognized authority on law, can provide helpful advice and simple solutions including how to get in contact with legal counsel so that, in case of Transvaginal Mesh side effect, someone can easily and inexpensively deal with it. As Mr. Burke, director of Media Relations for AttorneyOne.com, added, "What all this information really illustrates is that threat of severe adverse events from TVT remains. For that reason, our focus should squarely fall on getting the word out and assisting people in finding the right legal assistance."
Between 2008 and 2010, the Food and Drug Administration (FDA) has received more than 1,500 reports of problems associated with Pelvic Organ Prolapse (POP) repair, five times as many as the agency received between 2005 and 2007. On July 13th, 2011, the FDA issued a warning specifically addressing the high incidence of complications occurring as a result of using mesh products and slings to treat women's urinary incontinence and POP. According to that warning, the most consistently reported complication that arose when using surgical mesh to treat POP was erosion together with urinary problems, infections, bleeding and pain.
AttorneyOne.com has further information on TVT lawsuits including how to get in contact with legal counsel.
Headquartered in San Diego, CA Attorney One was founded in 2004 and is not a law firm. They offer a nationwide legal service which helps consumers find the best representation for their legal needs. Checkout earlier legal news from us at http://www.prweb.com/releases/2012/3/prweb9286055.htm.