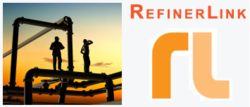 A lack of marketing or business acumen does not equate to unqualified services
New Orleans, LA (PRWEB) March 19, 2012
As RefinerLink.com launches their free advertising service Regeneration, social media continues to level the playing ground for all businesses, even in the conventional oil industry. Starting on April 1, RefinerLink opens all online advertising slots to oil companies and industry service providers free of charge - no strings attached.
While internet PPC and banner advertisements have significantly reduced advertising costs, many quality companies in Oil still lack competitive marketing capabilities. RefinerLink recognizes that most of the human capital employed by these companies comprise of scientists, engineers, and skilled laborers. A lack of marketing or business acumen for these guys does not signify unqualified services, and the Regeneration program seeks to alleviate this barrier.
With an expansive global network of expertise, RL hosts a niche community of engaged refiners from a multitude of companies, disciplines, and countries. RefinerLink strives to unify the downstream oil & gas community, and providing efficient means of connecting company needs with provider services through Regeneration is just one milestone on that path.
About RefinerLink:
Headquartered in New Orleans, LA, RefinerLink was created to unite the downstream oil community in ways that can accelerate growth and improvement in the overall industry. From news and industry event listings, to job postings, blogs, employee surveys, and community forums, RefinerLink offers a one-stop shop for Refiners around the world to connect and efficiently leverage communal knowledge.
For more information on RefinerLink, visit: http://RefinerLink.com