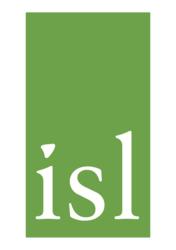 ISL celebrates 5 years of growth at the Cheltenham Gold Cup
Bristol UK (PRWEB UK) 21 March 2012
Incite Solutions started in 2007 with two consultants. They now have 12 with two starting in March and further appointments planned.They celebrated their 5 years of growth and launched their plans for continued growth by inviting staff, clients, future clients and friends to join them at the Cheltenham Gold Cup last Friday. Their sponsorship of Fergal O'Brien Racing, a first season National Hunt trainer operating out of superb facilities near Cheltenham, meant they were able to provide their guests with an "insiders" experience of the premier day in the National Hunt calendar.
Their success has been based on the recruitment of consultants who have an in-depth understanding of their chosen sector. They are provided with high quality systems and a culture that encourages them to be successful by providing their clients with comprehensive but tailored support throughout the whole recruitment process (from defining the job and person specification, through finding a qualified shortlist to appointing and settling in the successful candidate).
While ISL's areas of specialisation will continue to develop, they are particularly strong in finding experienced professionals who need to have a thorough understanding of the application IT within their business, not necessarily as IT technicians but also as sales and marketing, project management or operations professionals. Their clients are in the financial services, technology, retail and engineering industries, as well as the public sector.
Further details about the business can be found at http://www.isluk.co.uk