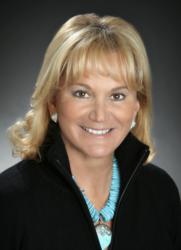 New York, NY (PRWEB) March 28, 2012
Carbon NYC kicked off its third season of the Salon Speaker Series, featuring keynote speaker, Jan Strode, Chairman and Chief Executive Officer of CEO ADVISORS. Ms. Strode is a nationally recognized expert in the strategic use of communications, and is well known for her work with Fortune 500 companies and high profile individuals such as Michael Milken and his post Wall Street "reinvention".
Since founding CEO ADVISORS over 17 years ago, Ms. Strode has provided media branding, reputation management and counsel on extremely sensitive matters to the Directors, CEOs and Senior management of some of the largest and most visible corporations, VC firms, law firms and academic institutions in the country. In her work with public companies, she has a strong track record successfully leading the management of significant" incidents" that dominated the national news of the day and threatened corporate reputations and stock valuations.
The Carbon Salon Speaker Series was founded in 2010 by George Kollitides, with the goal of bringing leaders from a variety of pursuits to share their insights and expertise on topics from business and international affairs to the arts and philanthropy. The Events take place in Manhattan restaurants, which unlike typical business networking events, are chosen for environments that create a relaxed but lively setting. The Series provides a forum for information sharing and discussion, where highly successful and interesting individuals can freely interact. The Series is moderated by George Kollitides, the Executive Chairman of Freedom Group, Inc. who brings the most relevant topics to the forefront with engaging questions and conversation.
Past speakers include:

The Honorable Michael Chertoff, Former Secretary of Homeland Security
Ed Rensi, Former CEO McDonalds USA
General (Ret) U.S. Army George Joulwan, Former Supreme Allied Commander Europe
Bob Pittman, Founder MTV, former COO of Time Warner Inc.
Louie Psihoyos, Academy Award-Winning Documentary Filmmaker and Activist
Jeff Bluestein, Former CEO of Harley-Davidson
Jack Devine, 32-year veteran of the CIA and CEO of The Arkin Group
Jeff Werbalowsky, Co-CEO and Senior Managing Director of Houlihan Lokey
Rich Pzena, CEO of Pzena Investment Management
Carbon is a New York based, invitation-only, social network of leaders in international business, politics, and the arts. Criteria for Membership are outstanding professional achievement, a strong character and a demonstrated passion for non-work related pursuits, including the arts, philanthropy, technology, sports and leisure. The foundation of Carbon Membership is integrity and a commitment to actively participate in events and support other members professionally and personally. Carbon provides Members unique events, programs and introductions, while fostering personal and business relationships.
For inquiries, please contact:
Info@CarbonNYC.com
Tel: 917-991-8243