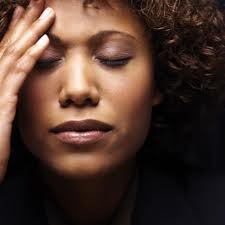 All people, not just those with money, can find help for bipolar disorder, anxiety, depression and other mental illnesses on HealthyPlace.com
San Antonio, TX (PRWEB) March 20, 2012
With more than 44% of America's 46 million people with mental illness not being able to afford or find the mental health help they need, HealthyPlace.com launches a new campaign to provide comprehensive resources for those seeking advice and information.
Mood disorders are among the most common mental illnesses. It's important, says HealthyPlace.com President, Gary Koplin, for people to understand that anxiety help, depression help and bipolar help are available and effective in managing the symptoms of these mental illnesses.
The HealthyPlace.com website provides a critical service to those underserved by the current health care system and who lack the financial resources to pay for mental health treatment or even begin searching for accurate information.
The U.S. healthcare system is undergoing massive reforms, says Koplin, leaving a daunting problem in its wake: mental health illiteracy. "Many people do not know where to find reliable anxiety help or help for depression or bipolar disorder when they suspect that they or loved ones suffer from one of these mental illnesses."
People coming to HealthyPlace.com will find a full range of resources including how to find mental health services in your community and answers to other important mental health questions.
A recent Substance Abuse and Mental Health Services Administration (SAMHSA) report reveals that 46 million Americans have a mental illness but only 39% of those people received some kind of treatment in 2010. According to the report, 44% reported cost as the primary reason for not seeking help. Another 32% chose to try handling their mental health issues on their own. Other reasons given for not seeking treatment include not knowing where to go for help and not having time. Ten percent of participants said they feared others would discover their mental health condition, indicating that stigma associated with mental illness kept them from getting the necessary treatment.
The HealthyPlace.com team strives to build public awareness of the site's trusted mental health resources so that all people, not just those with money and mental health literacy, can get help for bipolar disorder, anxiety disorders, depression and other mental illnesses, according to Koplin. "It's our goal to empower people with accurate mental health information so they can make informed choices for themselves and loved ones as well as join with us in the fight to eliminate stigma associated with mental illness," he adds.
Medical Director, Harry Croft, M.D. agrees, "The time is now to stop perpetuating the negative mental disorder stereotypes proliferated by all U.S. media platforms. We constantly update our site resources to reflect the freshest and most accurate mental health information available anywhere."
About HealthyPlace.com
HealthyPlace.com is the largest consumer mental health site with more than a million unique monthly visitors. The site provides comprehensive information on psychological disorders and psychiatric medications from both consumer and expert viewpoints. For additional information, visit: http://www.HealthyPlace.com