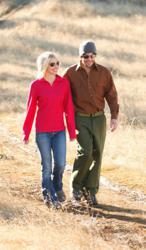 Trout Lake, WA (PRWEB) March 20, 2012
Woop!Wear – alpaca activewear for the great outdoors – will be debuting their Fall/Winter 2012 alpaca clothing line at the Better Living Show in Portland, Oregon on March 23-24 at the Portland Expo Center.
The Better Living Show focuses on sustainability, healthy living, eco-products and eco-fashion.
Woop!Wear will be showcasing their Fall/Winter 2012 line as part of the Eco-Fashion show on the main stage at 8:00pm on March 23, and again at 5:00pm and 8:00pm on March 24. Free Admission to the entire show! Preceding the Eco-Fashion show on Friday March 23 at 7:00pm is keynote speaker Daryl Hannah who will talk about themes and insights from her experiences on behalf of the Earth. For more information on the Better Living Show visit http://www.betterlivingshow.org/ .
On the main stage Woop!Wear will be showing their Fall/Winter 2012 line of alpaca activewear to include alpaca base layers, alpaca casual wear, and alpaca outwear for both men and women, for more information about alpaca clothing visit http://www.woopwear.com .The Eco-Fashion show is Portland's largest fashion related event and is produced by Semper Fashion executive producer Tod Hunter Foulk. Along with Woop!Wear's alpaca clothing line are other eco-designers using renewable and sustainable fabrics.
Following the show on Saturday night March 24 is an after party at the Aloft hotel in Portland, all ages are welcome, free admission, complimentary buffet.
Come enjoy the eco-fashion show, and all the Better Living Show has to offer at the Portland Expo Center, March 23-24.