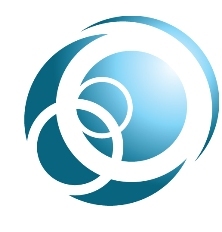 Oracle Digital have always been focused on getting amazing results for our customers, and if we allowed our customers to use out-dated web platforms, then of course we would be doing them an injustice.
Perth, Western Australia (PRWEB) March 20, 2012
Oracle Digital, one of the leading SEO companies in Western Australia, has recently released its new SEO services that have been designed to specifically help businesses' transition from conventional marketing techniques to a more competitive approach that online marketing brings.
With the recent trend of highly technical and far-advanced online tools, more and more businesses turn to online marketing. More than that, statistics have shown that the consumers themselves prefer to go online for their purchase preferences. This fact may be attributed to the valuable benefits that both the service providers and the consumer market achieve through the Internet.
According to reports from the Productivity Commission, a significant number of retailers have already shown interest in launching their own online campaigns to cater to the increasing population of consumers who are using the Internet for their buying preferences. In fact, a huge number of retailers have sworn to launch their business websites within this year.
In another report, the Minister for Broadband Communications and Digital Economy stated that for year 2009, online retail sales reached $24 billion or 3% of the total retail sales. However, according to International Business Times, many experts believe that by 2012, this number will increase significantly to 40%, considering that the numbers from the last 6 months likewise showed a significant increase of online sales within the country.
Experts affirm that the proliferation of e-commerce and mobile transactions have contributed to the recent growth in online sales. A Forrester research confirms this based on the present number of consumers using smartphones for their online purchases, and forecasts that this number will soon gain substantial increase.
With this in mind, business experts now believe that the most efficient business platform that one should take advantage of is the Internet. This is the same stance held by Gerry Harvey and Dick Smith, one of the largest retailers in Australia, who believes that having an online store will mean less overhead expenses, leading to more affordable prices for consumers and eventually more sales for the company.
The Sydney Morning Herald also reported that because of the benefits that online marketing brings, numerous Aussie retailers have now decided to bypass building physical stores and opt to build their own online business websites instead.
Alan Oster, Chief Economist of the National Australia Bank, likewise predicts that online sales are set to get the lion's share of the total retail sales of the country. According to him, ''I think as consumers get more relaxed in using the internet, it is obviously going to keep growing and if it keeps growing at 20 per cent, then in five years, online spending will have doubled to 10 per cent and so on,"
An example of the upward trend of retailers using online stores instead of conventional ones is Annie Abbott, who, in an interview, attested to the utmost efficiency of online selling, taking into account her strategy of utilising online pop up stores.
According to Abbott, ''In the current retail environment I didn't want to take a risk on big overheads like rents and staff,'' She further explained, ''The pop-up stores allow me to build more awareness around the brand without a long-term commitment and we've seen a direct increase in our online retail sales as a result."
James Corby, Business Development Director in one of the most efficient Internet Marketing Company in Australia, Oracle Digital, validates the relevance of using online marketing strategies. He said, "Consumers are looking for small pleasures in times like this, and they can find cheaper products online so that's where they will buy. Most people are really feeling the pinch, and there has been a huge trend emerging in products with small micro payments that are turning over some serious funds in the online space."
Corby further adds, "Oracle Digital have always been focused on getting amazing results for our customers, and if we allowed our customers to use out-dated web platforms, then of course we would be doing them an injustice. By offering a premium Wordpress website that looks professional, delivers leads, and most importantly get recognition from Google with high rankings, we can ensure that our SEO efforts really pay off."
Indeed, for a business to succeed, it is essential that one is making the most of the Internet as a reliable platform, alongside the expertise of an SEO company to help build a sustainable online business.
Oracle Digital is a Digital Marketing Company that offers efficient, outstanding SEO strategies and cutting-edge online marketing techniques that has been proven to boost business financial credibility and dominance. If you want to know more about their SEO services, you may contact them at 1300 899 851, or visit their website at http://www.oracledigital.com.au.