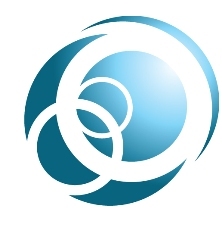 Smaller businesses have to embrace the online realm, if you ignore it, you will be left behind.
Perth, Western Australia (PRWEB) March 23, 2012
Perth company Oracle Digital, the leading SEO Expert in Western Australia, has embarked on its campaign for their SEO services to compensate for the fast-growing popularity of online shopping. Their services are specifically designed to cater both local and global companies' business requirements, especially with the current surge of online retailing.
According to the National Australia Bank (NAB), despite the post-Christmas lull, online retail sales still rose by 19.4 percent in January, with a reading of 158.9 points. These numbers, although slightly lower compared to the numbers from Christmas which was 21.9 percent with index points at 184.8 points, are still a lot better compared to those belonging to traditional retailers.
A new index of internet commerce has also shown that although post-Christmas online sales may have eased a bit, these are still considerably good numbers, feasibility-wise, that reflects the constant growth of online retailing compared to traditional retailing, as observed by financial experts.
"Online sales exhibit stronger growth and less seasonality than traditional retail," the report says.
Figures from the Australian Bureau of Statistics likewise show that although retail sales from traditional retailers were at its lowest on 2011, those who are using online retailing do not share the same blow in sales.
In an interview, David Thorn, NAB's Institutional Banking Head of Consumers Section, attests that, "A structural change is currently underway in the retail industry as a result of changing consumer preferences and consumer spending." He went on to say, "The pace of that change has intensified in the current economic environment."
According to NAB reports, online sales rose by 29 percent during 2011, which is estimated to be at around $10.5 billion. However, offshore or international online companies instead of local retailers generated most of these sales.
This current trend of online spending has affected even the most established retail companies in the country. Sources have likewise mentioned that the strong AUS dollar has contributed greatly to the fact that more local consumers are now making their purchases from international Internet retailers, instead of local retail outlets.
Alan Oster, NAB's chief economist, confirms this. Oster says, "Although domestic retailers hold three-quarters of online market share, sales growth favours international retailers." He adds, "For the full year, international sales grew by 40 percent, while domestic sales increased by 25 per cent."
With this development, many retailers, like David Jones - who is one of the most successful retailers in the country - have announced their intention to make the necessary adjustments accordingly.
In order to address this issue, Clint Maher, Oracle Digital's Director of Operations, suggests that the use of efficient Internet tools is a primordial step, which every retailer, whether small or large, must take.
Maher says, "It's quite exciting to see the dramatic uptrend in searches for consumables and gifts this year. If I were a retailer without an online sales division, then I would be very, very worried." He further adds, "Smaller businesses have to embrace the online realm, if you ignore it, you will be left behind."
With the growing popularity of online retail businesses – there is a need for traditional retailers to adjust and adapt to the market. And this is why Oracle Digital has decided to release its most efficient and stringent SEO techniques, social marketing and Internet marketing strategies in order to help more businesses compete with its local and international competitors.
Oracle Digital is an Internet marketing company based in Perth, Western Australia. They also offer their expertise in SEO across Adelaide, Brisbane, Melbourne, and Sydney. To know more about their products and services, you may call them at 1300 899 851, or visit their website at http://www.oracledigital.com.au.