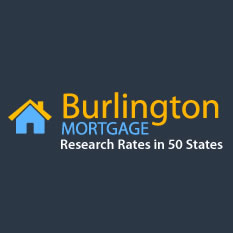 Some consumers who held off purchasing real estate during the recession may be back in the market, whether for a primary residence loan or investment property financing
Wilmington, NC (PRWEB) March 20, 2012
Mortgage rate research website, BurlingtonMortgage.biz, announced that mortgage rates posted on the site are on the rise, following positive economic reports in the past week. On Friday, March 16th, 2012 30 year fixed mortgage rates as low as 3.750% were displayed in the rate tables (APR: 3.832%, Points: 0, Fees: $1995.) This is an increase over record low rates advertised in previous weeks.
The Bureau of Labor Statistics reported that employment rose by 227,000 jobs in February 2012. Though the unemployment rate held steady at 8.3%, the better than expected job gains are a positive sign for the US economy.
The pricing hike was also evident in the weekly rate survey released Thursday, March 15th, 2012 by Freddie Mac, a government sponsored enterprise and purchaser or residential mortgages on the secondary market. The average 30 year fixed pricing reported in the survey rose to 3.92% (0.8 points) from 3.88% (0.8 points) the week before. Average 15 year fixed rates are also on the increase rising to 3.16% (0.8 points) from 3.13% (0.8 points.) 5 year adjustable rate mortgage pricing was up to average of 2.83% (0.8 points) from 2.81% (0.7 points.)
Though rates have increased they are still historically very low, and continue to play a role in keeping homeownership affordable.
"Positive signs for the economy, low real estate prices, and mortgage rates that remain close to record lows could be creating a good environment for home buying," commented Nat Criss, CEO of CMG Equities, LLC. "We are seeing many potential home buyers shopping for purchase financing on the website. Some consumers who held off purchasing real estate during the recession may be back in the market, whether for a primary residence loan or investment property financing," continued Criss.
Below is a snapshot of mortgage rates for a variety of products listed on BurlingtonMortgage.biz on 3/16/2012. Wilmington, North Carolina pricing used in the following examples. Rates are subject to change. Please visit the site to view the criteria used in the survey.
30 Year Mortgage Rates (0 Points)
Quicken Loans – 4.500% Note Rate – 4.567% APR – $1557 Fees in APR
Roundpoint Mortgage Company - 4.125% Note Rate - 4.125% APR - $0 Fees in APR
20 Yr Interest Rates (0 Points)
Myers Park - 3.875% Note Rate - 3.926% APR - $895 Fees in APR
AimLoan.com - 3.625% Note Rate - 3.739% APR - $1995 Fees in APR
15 Year Mortgage Rates (0 Points)
AmeriSave - 3.250% Note Rate - 3.395% APR - $1995 Fees in APR
Roundport Mortgage Company - 3.375% APR - $1418 Fees in APR
5/1 ARM Rates (0 Points)
Myers Park - 2.875% Note Rate - 2.910% APR - $895 Fees in APR
Quicken Loans - 3.500% Note Rate - 3.604% APR - $2557 Fees in APR
About BurlingtonMortgage.biz
BurlingtonMortgage.biz is a website that offers information regarding mortgages and personal finance. BurlingtonMortgage.biz is owned by CMG Equities, LLC based in Wilmington, NC.
Update 2/19/2013: BurlingtonMortgage.biz is now PriceAMortgage.com which is also owned and operated by CMG Equities, LLC in Wilmington, North Carolina.