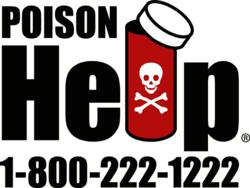 About half of all poison exposures involve children younger than 6.
Alexandria, VA (PRWEB) March 19, 2012
The American Association of Poison Control Centers (AAPCC) is cautioning parents, grandparents and caregivers that poisonings children act fast, and so do poisons, according to Debbie Carr, AAPCC executive director.
"About half of all poison exposures involve children younger than 6, most often occurring when parents are busy preparing meals. Poisonings also occur when the normal routine changes – during holidays or while moving, visiting or traveling," Carr said. "The 50th anniversary of National Poison Prevention Week is the perfect time to stress the importance of poison-proofing your home to keep your children and grandchildren safe."
Since 1962, the third week in March has been designated National Poison Prevention Week and has focused national attention on the dangers of poisonings and how to prevent them. America's 57 poison centers are committed to safeguarding the health and well-being of every American through poison prevention and free, confidential, expert medical services. Poison centers respond to calls 24 hours a day, seven days a week in order to help those who have been exposed to toxic substances.
In 2010, U.S. poison centers answered more than 3.9 million calls, including nearly 2.4 million calls about human exposures to poisons. In children, about 40 percent of poisonings involve medicines; the other 60 percent of poisonings in children involve products such as plants, cleaning supplies, cosmetics, pesticides, paints and solvents. Poisoning is the fourth leading cause of death among children, with peak incidences occurring between ages 1 and 3.
The experts at America's 57 poison centers urge parents, grandparents and caregivers to take the following steps to keep children safe from poisonings:

Inspect your home and garage to make sure medicines, cleaning products, pesticides and fertilizers are stored up high, away and out of sight of children.
Tell children what medicine is and why you must be the one to give it to them. Never call medicine "candy" to get them to take it.
Don't leave medicines or vitamins on counters, window sills, bedside tables or the refrigerator top.
Take your medicine where children can't see you; they may try to imitate you.
Teach children to always ask an adult before eating, drinking or touching anything.
Keep cleaning products and household chemicals in their original containers with their original labels intact.
Keep batteries out of a child's reach. Call your local poison center right away if a child swallows a battery.
Keep magnetic toys and other magnetic items away from small children. Call your local poison center right away if you think a child has swallowed a magnet.
Know the name of all household plants in your home; remove any poisonous plants from your house and yard.
Remember that child-resistant is not child-proof. Layer the protection: re-seal and lock up, out of sight and reach.
For more information, the media may contact Loreeta Canton, AAPCC communications manager, at 703.894.1863 or canton@aapcc.org or Brett Schuster, communications assistant, at 703.894.1859 or schuster@aapcc.org.
The AAPCC supports the nation's 57 poison centers in their efforts to treat and prevent drug, consumer product, animal, environmental and food poisoning. Members staff the Poison Help hotline at 1-800-222-1222 that provides free, confidential, expert medical advice 24 hours a day, seven days a week, 365 days a year from toxicology specialists, including nurses, pharmacists, physicians and poison information providers. In addition, the AAPCC maintains the only poison information and surveillance database in the United States, providing real-time monitoring of unusual poisoning patterns, chemical exposures and other emerging public health hazards. The AAPCC partners with federal agencies such as EPA, HRSA and the CDC, as well as private industry.
To learn more, visit http://www.aapcc.org, like us on Facebook, follow us on Twitter, or read our blog at aapcc.wordpress.com.
-- 30 --