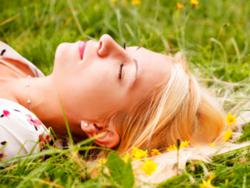 " Applying sunscreen is the ultimate anti-aging treatment any of us can do every day. In ten years, my clients will look in the mirror and thank me. "
Miami, FL (PRWEB) March 20, 2012
TheBeautyPlace.com, a leading online retailer, believes in helping their customers select the best beauty products at discounted prices for their skin care and hair care needs.
With the start of Spring, a couple of days away, the warm temperatures bring people and their families outdoors for fun and play. The first pick and the most recommended beauty product for a customer if they only obtain one beauty item for their skin care needs is Supergoop! SPF 30 Everyday Lotion. The consultants at TheBeautyPlace.com, always stress to their loyal customer base the importance of sun protection every day. Jennifer, a certified consultant of the online retailer, says " Applying sunscreen is the ultimate anti-aging treatment any of us can do every day. In ten years, my clients will look in the mirror and thank me. " The everyday sun protection lotion is water resistant and contains vitamins A, C, & E. With no parabens or fragrances, it is perfectly formulated for sensitive skin. It also contains PARSOL 1789, a patented UVA filter, not found in some sunscreens. Some sunscreens protect against skin burning, but not against UVA radiation, the culprit for wrinkles, premature skin-aging and in some cases melanoma, a type of skin cancer. The second beauty item to make the list still specializes around sun protection. It is the Energizing Pomegranate Lip Protector SPF 15 from Murad's skin care line Vitalic. The lip balm is infused with Shea Butter, revitalizes dry lips, exfoliates to improve texture and reveal smooth lips, and protects against UVA/UVB rays. "Customers who wear lipstick can avoid their lipstick bleeding into mouth wrinkles if only they would apply SPF, " says Jennifer, "sun protection should not stop, slather it on everywhere."
For hair free of tangles and split ends, Macadamia No Tangle Pre-Styler, made the list. It is formulated with Macadamia and Argan oils. It works for all hair types, significantly reducing breakage for hair that is more manageable and easier to comb. The two oils combined moisturize and detangle hair on contact. It also works double duty functioning as a styling product for use with styling tools. It adds volume and will help create a smooth, sleek look.
Concentrating in the hair care and hairstyling category, Paul Brown Hapuna Styling Fixative , will help customers get that just-came-from-the-beach look year round. It contains pure Hawaiian artesian waters as well as seashells from Hapuna Bay for a whimsical appeal when hairstyling. The consultants promise the seashells in the hair product bottle help in styling texture and thickness in hair while offering fantastic support and hairstyling maintenance.
Lastly, TIGI Catwalk Your Highness Root Boost, a lightweight mousse used to achieve maximum lift and volume from the roots. It sprays in the form of a fine mist foam and nourishes and conditions hair while providing brilliant shine. To use, spray directly onto roots, blow dry hair and style as usual. Fine, flat hair is transformed instantly for smooth and silky hair full of volume.