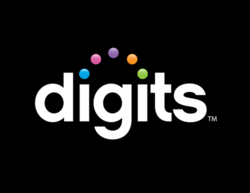 Munster, Ind. (PRWEB) March 20, 2012
A new all-digital math program is making a big change in learning for students at Wilbur Wright Middle School in Munster, Ind. The school is one of the first in the country to adopt the new digits curriculum that offers each student a personalized learning path for individual success. This revolutionary approach to learning mathematics utilizes interactive whiteboards and leverages technology to save educators countless hours of administrative work, allowing them to double the amount of time actually teaching and working with students.
"digits allows teachers to monitor students early and often, which supports our teaching and learning objectives," said Maureen Stafford, the School Town of Munster's director of instructional programs and assessment. "With digits, when our teachers start their classes each day, they know exactly where their students are having difficulty, so they're able to target instruction in the right areas."
Pearson's head of K-12 Mathematics Mike Evans said, "Written entirely to the Common Core State Standards, digits integrates lesson planning, homework management, intervention and assessment, all within a user-friendly design that encourages class collaboration via interactive whiteboards. In addition to providing a customized learning path for each student, these efficiencies result in twice as much instructional time for teachers when compared with traditional middle school math courses."
Evans noted that instead of the traditional heavy textbook, students have a slim paperback personal workbook in which they can write, take notes and make their own.
Stafford said the district spent a year analyzing state standards and mathematical practices to select a new math curriculum. "For many reasons, including its alignment to Common Core, digits was clearly the best solution," she said. The new adoption of digits coincides with a one-to-one laptop program across the district in grades 5 to 12.
Even though digits is relatively new at Wilbur Wright, teachers are already seeing positive outcomes, said Stafford. "digits is interactive and visual and so students of all learning styles are able to focus on the lessons and understand abstract concepts. One parent told us she was so excited because her child had received a good grade on a math test for the first time in two years," she said.
Wilbur Wright Middle School teacher Ryan Ridgley said digits transformed the dynamic in his seventh-grade math classes. "My students are much more engaged. We're talking through the lessons and they're out of their seats, working with the interactive pens on the whiteboard. I love digits – I can't say enough great things about it," he said.
Ridgley reports that the auto-grading features in digits have significantly reduced his administrative tasks, allowing him more time to focus on teaching. Relying on the progress-monitoring data, he assembles groups of students who need help in a particular area, and personalizes learning for individual students as well. "I can see exactly where there are gaps and hone in on those areas," he said.
Evans said, "What the teachers and students in Munster are experiencing illustrates our vision for digits in action: Every student is engaged and learning math on a personalized path, teachers are relying on data to inform instruction and reallocating time spent on grading papers to working one to one with students, and, best of all, achievement is accelerating."
In addition to Wilbur Wright Middle School, fifth-grade students in accelerated math classes at the School Town of Munster's three elementary schools are learning with digits.
For more information, visit http://www.digitsmath.com.
About Pearson
Pearson, the world's leading learning company, has as its mission to work side by side with states, districts, teachers, students and parents to ensure that every child is prepared for college and career (NYSE: PSO). For more information, go to http://www.pearsonschool.com.
Contact:
kate.miller(at)pearson(dot)com – 1.800.745.8489