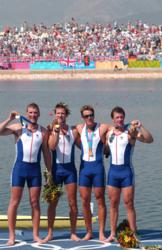 Building Peak Performance will provide delegates with ideas, strategies and the inspiration to do the right thing in specific circumstances and also to provide compelling evidence to the Board that they are adding real value to the organisation."

(PRWEB UK) 26 March 2012
Demonstrating effectiveness in a tangible way is critical to success for today's internal communicators – and this year's Institute of Internal Communication conference at the Marriott Forest of Arden Hotel near Birmingham (23rd - 25th May) tackles this issue head on.
Although internal communication has matured as a function, it is not uncommon to come across those who question its value. Strong performance is key to dispelling scepticism and apathy — the performance of employees; internal communicators and their output; leaders as communicators and ultimately the organisation as a whole.
Fittingly for this Olympic year the conference is entitled Building Peak Performance; it focuses on ensuring that communicators and communication functions are in the best possible shape to step up to the mark and demonstrate true impact as we head towards an upturn in the business cycle.
A wide-ranging programme of speaker presentations, case studies, panel debate and break-out workshops will help delegates to develop their own practical solutions, with sessions including: helping middle managers to engage for performance; what to measure, how to measure and how to get the best from your data; harnessing imagination, tools and technology to deliver better performance; and taking understanding your audience right back to its roots.
A top line-up of speakers includes:
Steve Williams, double Olympic rowing medallist – opens the conference by drawing parallels between his achievements and business, giving insights into how communicators can create the right conditions for success.
Karen Benveniste and Debra Sobel, co-MDs, Vanilla – two former BBC producers deliver a master class on using video – who's getting it right, potential benefits, how to get started and improve.
Jane Sparrow, facilitator, performance coach, former director of employee communication and engagement at Sony — provides practical hints, tips and inspiring stories that will help communicators help leaders to be better at engaging their employees.
Fiona MacAllan, head of internal and change communication, Nationwide Building Society – shares the strategic measurement framework she introduced to enable objective performance assessment and robust metrics for all key internal communication activities.
Susan Walker, head of AES Communication Research and internal communication measurement guru – outlines a systematic approach to making measurement decisions and implementing them effectively. Delegates will benefit in advance from some of the insights and knowledge to appear in her latest book Employee Engagement and Communication Research: Measurement Strategy and Action (Kogan Page: November 2012).
Doug Shaw, author of 'Stop Doing Dumb Things to Customers' and a member of the Government-sponsored Engagement Taskforce – provides innovative engagement techniques to help organisations improve business and financial performance.
Justin Hughes, former Red Arrow and RAF fighter pilot – inspirational speaker with a wealth of experience in delivering results in an environment where failure is not an option.
IoIC events director Suzanne Peck comments: "Internal communication has come of age and many more organisations are taking its role in achieving overall business objectives seriously.
"This is good for the status of internal communicators but, to satisfy expectations and also counter negativity, they must be able to demonstrate that their actions have resulted in the achievement of desired business objectives rather than simply specific outputs.
"Building Peak Performance will provide delegates with ideas, strategies and the inspiration to do the right thing in specific circumstances and also to provide compelling evidence to the Board that they are adding real value to the organisation."
The cost for the whole conference including all sessions, meals and two nights' accommodation is £899 + VAT for IoIC members and £1,299 + VAT for non-members.
Delegates wishing to join the Institute when booking benefit from a £400 conference fee reduction and a waived membership joining fee.
Online booking is available at Conference Online Payment For booking queries contact brenda(at)ioic(dot)org(dot)uk
Further information on the conference is available at Conference Details
The Institute of Internal Communication is the only UK professional body solely dedicated to supporting internal communication practitioners throughout their career, and promoting best practice in the function, through training and development, events, awards, networking and the development of knowledge and research.
http://www.ioic.org.uk