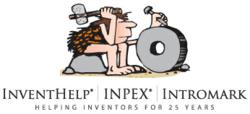 Pittsburgh, PA (PRWEB) March 23, 2012
InventHelp®, America's largest invention submission company, announces that one of its clients, an inventor from California, has designed the technology to house a cellular phone or MP3 player into a pair of eyeglasses. This invention is patented.
The "C.A.T." could save a user from having to carry around multiple electronic devices, and could reduce the risk of losing or misplacing those devices. It could eliminate the discomfort of having to wear a wireless earpiece, and would feature an easy-to-use, hands-free design. Designed to also enhance safety while driving, the C.A.T. would be an added convenience for on-the-go individuals.
The invention would be eyeglasses that could incorporate wireless communications technology or an MP3 player. Speakers would be positioned at the end of each arm, and one arm could include a charging port to recharge the electronic components. Microphones would be located on the bottoms of the lens frames, and the MP3 player version would feature audio controls on the arm. The cell phone glasses would include a small keypad on the glasses' arm that would be covered by a flip screen. Produced in various colors and styles such as reading glasses or sunglasses, alternate versions of the C.A.T. could include a camera positioned on the glasses, or a voice recognition system to call or dial on command.
InventHelp® is attempting to submit the invention to companies for review. If substantial interest is expressed, the company will attempt to negotiate for a sale or royalties for the inventor. For more information, telephone Dept. 10-OCM-257 at (800) 851-6030.
Manufacturers interested in reviewing additional inventions and new product ideas can contact InventHelp's marketing partner Intromark by filling out an online request to review new product ideas here.
# # #