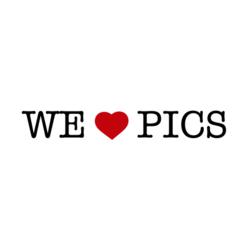 We're connected by social networks, but really don't even know that much about each other.

Enough of links and meaningless sharing. Take care about real lives of real people. Visually.
Moscow, Russia (PRWEB) March 19, 2012
WeHeartPics team, backed by In-Mobile Investments venture company, today announced that they are releasing their new app for iOS devices. It is a service that highlights all aspects of user's life through collections of photos. It effectively organizes your life's fragmented moments into consistent stories. Also, the app helps its users to create great photos. And above all, it allows them to take care of real lives of their real friends.
Status updates, tweets and check-ins distract us all from real life. WeHeartPics stands against meaningless sharing. WeHeartPics connects you with the most significant parts of your friends' lives: the real parts, expressed through photos. A picture is worth a thousand words, and it's a lot more fun to see snapshots of your friends' lives than it is to read about them.
People are eager to see what your everyday life is like, no matter how ordinary it may seem. Even old boots can tell a thing or two about their wearer, but most of people don't know a single thing about their friends.They don't know how their favorite shirts looks like or what's their favorite food. WeHeartPics organizes pictures of the little things in life to tell a bigger story. All the user has to do is to put photos in their proper places.
"In the very first version of our service it was important to give users some sort of environment that they're already familiar with and allow them to work with the app just as they used to do it before. We decided to hold back more advanced ways of manipulating the objects and operating the app via gestures. On this stage it allowed us to keep the uniformity of interfaces of mobile application and the web version of WeHeartPics," says project manager Evgeny Kochubeev.
This way the users can look at the world through the eyes of friends and strangers. WeHeartPics allows users to take a shot of the view outside their window and compare it with other photos from Russia, Spain or Thailand. Using WeHeartPics is like opening a window to other people's worlds. You'll be surprised to see how diverse people are.
WeHeartPics was developed around the idea that pictures hold a central place in our lives. It's only natural that we surround our interface with photos. It's a pleasure to navigate through our sleek and organic design that enhances the photo-sharing experience by turning ordinary pictures into fresh eye candy.
"The app is now available on AppStore, but we're already working on the next version, in which we'll take less conventional approach to interface design. This will lead to our service becoming even simpler visually, while all manipulations the digital photos will resemble the work with their real life prototypes. Social networks don't filter the incoming information, so your personal data field becomes littered with odd media-wastes. Our mission is to sweep all the needless information out and change the way people view each other. We draw our inspiration from sci-fi movies about the wonderful mobile future and we believe that with WeHeartPics we're getting one step closer to it", adds Ilya Zudin, WeHeartPics team leader.
WeHeartPics service is an investment project of In-Mobile Investments Venture Company (IMI.VC). It was established in 2012 by Igor Matsanyuk, a successful digital entrepreneur in Eastern Europe, and his partners. The company's mission is to help talented development teams which specialize in creating gaming, entertainment and utility apps. Currently, the company's portfolio features 26 projects in different stages of development.
###
Contact: Dmitry Portnykh, PR Manager at In-Mobile Investments Venture Company
Email: pr(at)weheartpics(dot)com, portnyh(at)eml4pro(dot)com
Website: http://weheartpics.com
Link to the app's place in AppStore: http://itunes.apple.com/us/app/weheartpics/id488515478?mt=8