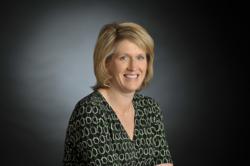 Crofton, Md. (PRWEB) March 20, 2012
A recent article in CRN, "Cisco Partner Marketing Chief Says To Expect Wider, Deeper Marketing Programs This Year," featured Force 3's Vice President of Marketing, Krissy Kelley.
In the article, Kelley described how Force 3, as a Cisco Gold Partner, embraced many of the programs Cisco rolled out at Partner Velocity events and talked about the vast amount of advice and expertise Cisco marketers provide to their organization.
Writer Chad Berndtson for CRN quoted Kelley saying, "We've taken advantage of every single one of them, especially video, which Cisco made loud and clear you need to be using as a key marketing medium." Kelley also explained, "It can be hard as a smaller partner or a midsize partner to jump out, so they have had a huge impact on our ability to do these things, particularly be social."
Kelley is currently responsible for driving Force 3's strategic marketing through integrated branding, advertising, lead-generation and communications. She manages relationships with strategic vendors to develop and execute joint programs.
The story was posted Friday, February 17, 2012 on the CRN website. An excerpt from the story can also be found on the Force 3 website.
About Force 3
Force 3 is the trusted provider of Data Center, Communication and Collaboration, Borderless Networks and Cyber Security services for Federal agencies, Enterprise organizations and their key partners. With headquarters in Crofton, Md. and offices in Herndon, Va. and San Antonio, Texas, Force 3 has a 20-year history of delivering, supporting, and maintaining cost-effective IT products and services. At Force 3, we have a relentless focus on achieving our customers' end goal through innovation, unique solutions and highly trained, passionate people. Our dedication has resulted in being named one of Cisco's Top 5 Federal Gold Partners in America, as well as Federal Virtualization Partner of the Year in 2011. For more information, please visit http://www.force3.com.