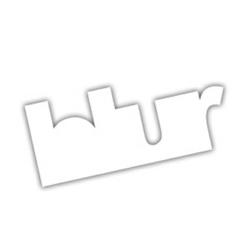 Businesses don't need to adhere to the old models to get the best creative delivery
London, UK (PRWEB) March 20, 2012
blur Group, developers of the world's largest Creative Services Exchange, is set to make the first quarter of 2012 the best since launching its new model for buying and selling creative services in 2010.
The value of inbound briefs this quarter, buoyed by the world's largest ever Crowdsourcing brief, is already standing at over $6.1m. With more businesses briefing higher-value design and marketing projects, the average brief size is now over $11,000 and the Exchange is on track to receive its 650th brief before the end of March.
Matching this growth in customers briefing the Exchange for creative projects is the number of creatives and agencies, which is just about to pass the 14,000 mark. Increasingly, new members of this creative crowd are mid-sized agencies who are using the Exchange as a more cost-effective way for new business development and campaign management.
Philip Letts, CEO of blur Group said "The values that drove the building of the Creative Services Exchange are now being realized by businesses across the globe. We've blurred the boundaries of work as creative agencies are not restricted by their location or their size, but win new business from brands based on their creative strengths. As higher-value briefs for significant projects come in we know that businesses recognize they don't need to adhere to the old models to get the best creative delivery."
With blur Group opening new offices in Dallas, TX this quarter it now sees 40% of its briefs come from the US, 50% from Europe and 10% from Asia.
"We're location-agnostic, sector-agnostic and size-agnostic. As the industry drives towards new models, we're pleased to be at the forefront benefiting agencies and businesses," Philip continued. "Since we launched, every quarter has seen growth for blur Group and our creatives - the massive success of this one is just further proof of the value of the Exchange model. Are we at the beginning of a tipping point? Maybe."