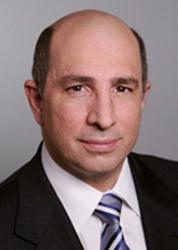 New York, NY (PRWEB) March 19, 2012
As part of its ongoing efforts to develop patient-centric services that focus on disease prevention and management, the North Shore-LIJ Health System today announced the creation of the New York Head and Neck Institute (NYHNI), a part of its head and neck surgery service line, and the opening of the Center for Cranial Base Surgery at Lenox Hill Hospital.
The New York Head and Neck Institute offers diagnosis, treatment and research expertise in the full spectrum of head and neck medical and surgical conditions afflicting both adults and children. It is comprised of eight centers of excellence, each dedicated to a specific area of otolaryngology: head and neck oncology; cranial base surgery; sinus and nasal disorders; facial plastic and reconstructive surgery; sleep disorders; voice and swallowing disorders; thyroid and parathyroid surgery; and otology and hearing disorders. The health system appointed Peter D. Costantino, MD, a leading authority on craniofacial reconstruction and cranial base tumor surgery, to the post of Senior Vice President of the service line and he will serve as executive director of the NYHNI and director of the Center for Cranial Base Surgery.
Dr. Costantino will initially focus on enhancing quality by developing best practices based on health system metrics, as well as expanding head and neck surgical capabilities at Lenox Hill Hospital and Staten Island University Hospital. As the executive director of NYHNI, he will be responsible for advancing clinical and surgical capabilities, integrating collaboration in patient care, promoting philanthropic development, and engaging in professional and community educational programs. In directing the NYHNI's Center for Cranial Base Surgery, Dr. Costantino will work with experts from the Cushing Neuroscience Institute to develop multidisciplinary, integrated cranial base surgery programs at Lenox Hill Hospital, North Shore University Hospital and LIJ.
A renowned expert in craniofacial reconstructive surgery, facial nerve paralysis rehabilitative surgery, and aesthetic and functional facial reconstruction, Dr. Costantino is one of only a few surgeons in the nation experienced in virtually every aspect of complex cranial base surgical procedures, including the removal of tumors using minimally invasive endoscopic techniques, usually performed through the nostrils without any external incisions, as well as "open" procedures using external incisions on the scalp or face.
His extensive professional experience includes the development of new biomaterials and surgical techniques to replace the facial skeleton and soft tissue, enhancing the ability of surgeons to restore patients to their pre-surgical appearance and function. Dr. Costantino developed Hydroxyapatite Cement, a multi-patented reconstructive material that has been used in thousands of patients over the past decade. He was the first surgeon to "regrow" a missing segment of a human mandible using a technique called distraction osteogenesis, and the lead surgeon responsible for reconstructing ABC News anchor Bob Woodruff following his injury in Iraq. Additionally, he and his team were the first to secure NY Department of Health, local institutional, and tissue bank approvals for the performance of a human face transplant. Dr. Costantino hopes to pursue this exciting area of reconstruction to the point of actual clinical practice at Lenox Hill Hospital in the future.
Dr. Costantino comes to North Shore-LIJ from St. Luke's-Roosevelt Hospital Centers, where he served as vice chair of otolaryngology and head/neck surgery, and director of the hospital's Center for Cranial Base Surgery for the past decade. He was also the director of the Cranial Base Program within the Department of Otolaryngology at Columbia-Presbyterian Medical Center and Columbia College of Physicians & Surgeons.
Dr. Costantino received his medical degree from Northwestern University Medical School in 1984, completed two years of residency in general surgery, and followed this training with a residency in Otolaryngology-Head & Neck Surgery also at Northwestern Memorial Hospital. This was followed by an American Cancer Society-supported fellowship in Head & Neck Surgical Oncology and Reconstructive Surgery at Northwestern under the pioneering Head & Neck Surgeon, Dr. George A. Sisson, and a second fellowship in Cranial Base Tumor Surgery at the University of Pittsburgh School of Medicine under Dr. Laligham Sekhar (neurosurgery) and Dr. Ivo Janecka (plastic surgery and otolaryngology) in 1991. He is dual board certified in Otolaryngology/ Head & Neck Surgery and in Facial Plastic & Reconstructive Surgery, and holds a Joint Council Certificate in Head & Neck Surgical Oncology. He spent over 15 years as a USAF Surgeon, separating at the rank of Major in 1995.