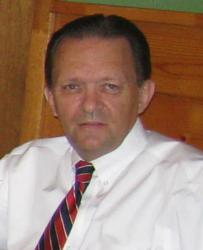 What entrepreneurs make and manage, not what economists measure, is the real economy.
- George Gilder
Draper, UT (PRWEB) March 21, 2012
Wayne Beeson's articles on entrepreneurship, published at entrepreneurshiprevealed.com, focus on the value of entrepreneurial skills to individuals, families, and nations. He defines an entrepreneur as an individual who pursues innovations with the objective of creating economic value, and he maintains that entrepreneurship holds the keys to increased living standards for families and the prosperity of nations. In addition, his articles on entrepreneurship provide research based knowledge from the entrepreneurship academic community, as well as recent initiatives to stimulate the U.S. economy and even international economic development in war-torn areas like Afghanistan and Iraq.
Benefits to individuals, families and nations come as a result of the mindset of most entrepreneurs, as Mr. Beeson notes in a recent article on entrepreneurship with this quote from George Gilder: "While the entitled children speak of an absence of worthwhile work, the entrepreneurs hold three jobs at one time. While the entitled children ache at the burden of laboring nine to five, the entrepreneurs rise before dawn and work happily from five to nine. While the entitled children complain that success comes from "contacts" with the high and mighty – and talk of the frustrations of "politics" – the entrepreneurs ignore politics and make their contacts with workers and customers. While the entitled children see failure as a catastrophe – a reason to resign – the entrepreneur takes it in stride as a spur to a new struggle."
Mr. Beeson is a long-time associate and proponent of Dr. Ronald K. Mitchell's internationally research initiatives on entrepreneurship ranging from how to improving startup business success to transforming former centrally planned economies to market economies. In addition, he is supportive of The Kauffman Foundation and their research- based initiatives to promote entrepreneurship as a vital component of growth of the U.S. economy, as well as the foundation's recommendations that the U.S. government incorporate entrepreneurship in international economic development counterinsurgency and disaster relief efforts.
Wayne Beeson blogs at http://www.entrepreneurshiprevealed.com and provides comprehensive online marketing consulting, with particular interest in online marketing partnering opportunities: http://www.waynebeeson.com.