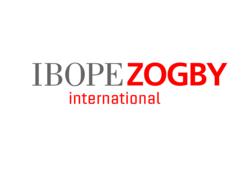 Utica, NY (PRWEB) March 20, 2012
Thirty-six percent of likely voters believe that the U.S. Army sergeant accused of killing 16 Afghan civilians in their homes should receive a death sentence if convicted, a new IBOPE Zogby survey finds.
The interactive survey, conducted from March 16-19, finds 48% don't think a death sentence should be imposed, and eight in ten do not think he should be turned over to the Afghan government for prosecution.
Army sergeant Robert Bales, who is not yet charged in the March 11 killings, is being held in pretrial isolation at Fort Leavenworth.
Partisan responses about whether he should be subject to the death penalty run somewhat counter to the usual attitudes of Democrats and Republicans toward capital punishment. While Democrats are more likely to generally oppose the death penalty, in this case 41% favor it compared to 32% of Republicans.
There is also strong sentiment for speeding up the withdrawal of U.S. troops from Afghanistan, with 61% wanting them out as soon as safely possible. More people think, however, that a US presence in Afghanistan makes that country more stable than unstable (37% to 28%), with 30% thinking it makes no difference.
Voters were given three choices about withdrawal plans, with 61% wanting the soonest departure, 16% wanting to stay with the current plan of having troops gone by the end of 2014 and 16% saying they should stay "until the mission is accomplished." Having US troops out of Afghanistan as soon as is safely possible is the top choice across party lines, including 61% of Democrats, 50% of Republicans and 66% of independents.
IBOPE Zogby International conducted an online survey of 2,076 likely voters. The margin of error is +/- 2.2 percentage points. A sampling of IBOPE Zogby International's online panel, which is representative of the adult population of the US, was invited to participate. Slight weights were added to region, party, age, race, religion, gender and education to more accurately reflect the population.
ABOUT IBOPE Zogby International
IBOPE Zogby International is a non-partisan, premier global public opinion polling and market research firm that offers timely, accurate results and in-depth analysis and insights. IBOPE Zogby International works with issue experts in a vast array of fields including healthcare, technology, finance, insurance, energy, agriculture, public affairs, and media who offer insightful data analysis and exceptional service to clients in countries throughout the world. IBOPE Zogby International experts analyze data and work with clients to develop and implement new strategies, and offer customized and attractive solutions to challenges our clients face. IBOPE Zogby International was formed in January 2010 following the acquisition of Zogby International by IBOPE Inteligencia of Brazil, a subsidiary of IBOPE Group.
Please visit http://www.ibopezogby.com for more information on IBOPE Zogby International.
About IBOPE Group
IBOPE Group is a Brazilian multinational company specializing in media, market and opinion research with offices in the United States and 14 Latin American countries. Since its founding 70 years ago, it has been providing a wide range of information and studies on media, public opinion, voting patterns, consumption habits, branding and market behavior.
For more information on IBOPE Group, please visit http://www.IBOPE.com.