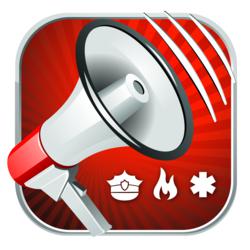 It's easy to use and you can't beat the price. It has everything we were looking for in an alerting system with promises of more good things to come. And it works with what we already have in place.
(PRWEB) March 22, 2012
Eye Street announced today that Daviess County, KY has selected the On-The-Go Alerting iPad app to create and send alerts and warnings to the public and other emergency management organizations during an emergency. Eye Street developed the innovative yet affordable iPad app to work with FEMA's Integrated Public Alert and Warning System (IPAWS) and it is compatible with other collaborating emergency management systems.
For a limited time, Eye Street is offering authorized users free use of the On-The-Go Alerting software for 60 days. Simply download the app from the Apple App Store and then sign up for an account to learn how On-The-Go Alerting can enhance situational awareness and response efforts by making it easy to:

Create and transmit alert messages from an iPad
Receive alerts sent to a user's collaborative operating group (COG) through IPAWS-OPEN
See alerts on the alert Map
Directly draw on the alert map and alter customized alert zones from an iPad
Send CAP XML 1.2 messages using the IPAWS-OPEN server
Use EAS, CMAS, NWEM and other message formats
At the end of the 60-day free trail users who want to continue to use the service pay a low $99 annual in-app licensing fee that covers access to new functionality and data feeds and expanded support for new alert and warning types and the latest distribution channels.
Future functionality on the roadmap includes: map-based selection of geographic area for alerts and warnings, ability to layer in data feeds onto the map along with alerts and warnings, full searchable history of alerts sent and received, real time collaboration features, video and photograph capture and sharing, and a Web-based version of the system that will sync with the iPad version.