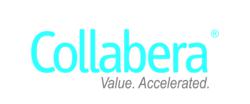 This is a fitting testimony to the fact that Collabera is on top of its game in a highly competitive industry; not only in recruiting the best talent but successfully motivating and retaining them as well
Morristown, NJ (PRWEB) March 19, 2012
Staffing Industry Analysts, the global advisor on contingent workforce has recognized Collabera as the "Best Staffing Company to Work For in the Nation" at the recently held 21st annual Staffing Industry Analysts Executive Forum in Las Vegas, Nevada. Placed at the top of their winners list amidst tough competition, Collabera was named a winner in the "Staffing firms with over 200 employees" category. Collabera also won the award for the "Best staffing firm temporary employees most preferred to work for and were most likely to refer to a friend or colleague" category.
"These awards are a great honor for Collabera. We are delighted to be recognized yet again in the staffing arena as one of the best companies to work for in the nation." said Hiten Patel, Founder and Chairman, Collabera. "This is a fitting testimony to the fact that Collabera is on top of its game in a highly competitive industry; not only in recruiting the best talent but successfully motivating and retaining them as well."
Over 140 companies participated in this competition. The winners were selected based on overall employee satisfaction and advocacy.
About Collabera
Collabera is a US $440 million fast growing, end-to-end information technology services and solutions provider working with leading Global 2000 organizations from the Financial Services, Communications, Media, Manufacturing, Retail, Energy and Utilities domains. Collabera delivers highly responsive and innovative solutions that help clients align their IT strategy with their business goals to address the most important IT needs through a combination of consulting solutions, proprietary methodologies, assets based services and Collaborative Engagement Model. Collabera employs over 6500 professionals across more than 20 offices and three world-class delivery centers with operations spread across US, Europe, India, Singapore and Philippines. The company delivers a full portfolio of services that include IT Consulting, Application Development and Management, Independent Testing, Infrastructure Management Services, Enterprise Software Solutions, Business Intelligence & Data Warehousing as well as Professional Services. For more information on Collabera, please visit http://www.collabera.com.
About Staffing Industry Analysts
Staffing Industry Analysts is the global advisor on contingent work. Known for its independent and objective insights, the company's proprietary research, award-winning content, data, support tools, publications and executive conferences provide a competitive edge to decision-makers who supply and buy temporary staffing. In addition to temporary staffing, Staffing Industry Analysts also covers related staffing sectors. Founded in 1989, acquired by Crain Communications Inc in 2008, the company is headquartered in Mountain View, California, with offices in London, England.
For additional information, please contact:
Sundari Pai
Collabera
973-889-5200