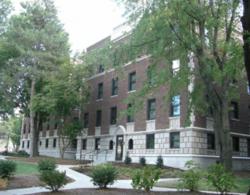 Boston, MA (PRWEB) March 20, 2012
TCAM today announced the addition of a new staff member. Kim Kelliher joins us as a Senior Financial Analyst, bringing 13 years of tax credit and real estate experience.
The staffing increase reflects TCAM's growing business. The portfolios of TCAM's financial institution and developer/owner clients continue to expand, adding to TCAM's assets under management. In addition, TCAM has recently been engaged on a number of new consulting and advisory assignments.
"We are thrilled that our clients continue to grow and prosper, and that we can help them do so," said TCAM Chief Executive Officer Jenny Netzer. "We are also excited that Kim has joined the team and can help us continue to provide high levels of service to our growing client portfolios."
R.J. Finlay & Co., founded by Robert Finlay, – http://www.rjfinlayco.com – is a holding company of diverse businesses and investments with a central focus on real estate. Its portfolio spans 12 companies and includes nearly 300 employees throughout the United States. TCAM – http://www.tcamre.com – is a leading investment manager, providing services for more than 78,000 apartment units across the U.S. TCAM's services include comprehensive asset management, portfolio management and advisory services